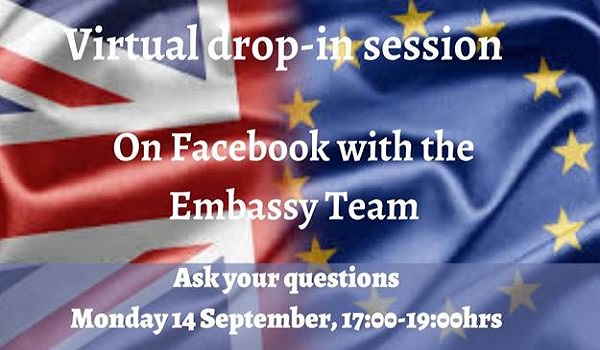 The British Embassy in Luxembourg has announced a "virtual drop-in" session, taking place this evening (Monday 14 September 2020) on Facebook from 17:00 to 19:00.
This two-hour session serves as an opportunity for British nationals living in Luxembourg to ask questions about their rights and share their concerns about and / or experiences of the current COVID-19 measures. The British Embassy decided to hold this event due to the amount of questions recently directed to its inquiries mailbox.
On Monday at 17:00, the British Embassy will start a dedicated thread on Facebook. Those wishing to join the session will have two hours to post their question as a "comment". The Embassy team will then answer the questions or direct participants to reliable sources of information by the evening of Wednesday 16 September 2020.