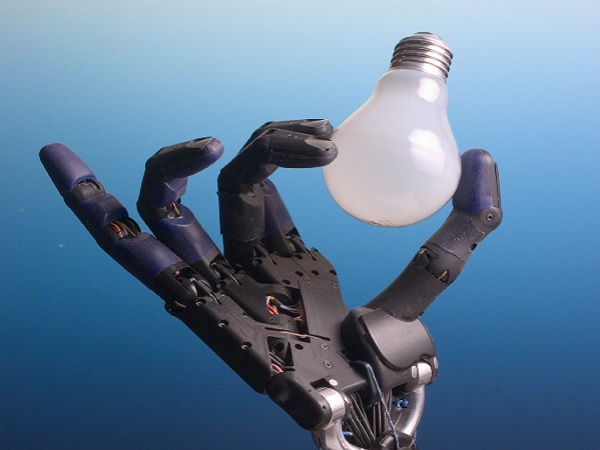 A Czech-Luxembourgish Robotics Day is being held on 14 May 2019 at the Embassy of the Czech Republic in Luxembourg (2 Rond-point Robert Schuman, L-2525), from 09:00 to 17:00.
Based on a common passion for artificial intelligence, robotics and autonomous systems, the Czech-Luxembourgish Robotics Day will bring together some of the most prominent researchers from both countries. Accompanied by several entrepreneurs in these fields, the researchers will present their research and development (R&D) products on this occasion.
Many of the participating researchers have developed their products in close cooperation with leading world companies, such as Airbus, ESC Aerospace, Lego, Microsoft, Siemens and Toyota. During this event, they will discuss everything from autonomous systems, pattern recognition and machine learning to robotic platforms, computer vision and space software solutions, such as RICAIP - a unique industrial testbed for robotic manufacturing, elaborated in cooperation with DFKI Saarbrücken as a core of the European distributed testbed facility under development.
This R&D and business event will feature theoretical panels and technology demonstrations and pitches, targeting researchers, businesses and early adopters. Visitors shall also have the opportunity to participate in a networking luncheon and a visit to the Robotics Department of the University of Luxembourg.
As well as the University of Luxembourg, the Czech-Luxembourgish Robotics Day will see the participation of the Czech Institute of Informatics, Robotics and Cybernetics (CIIRC CTU), the Faculty of Electrical Engineering of the Czech Technical University in Prague (FEL ČVUT), the Central European Institute of Technology (CEITEC VUT), Pilsen and Ostrava Universities Robotics Chairs, CzechInvest, Certicon and the Luxembourg Space Agency.
The event will kick off at 08:30 with coffee and registration, followed by a welcoming address by His Excellency Mr Petr Kubernát, Ambassador of the Czech Republic in Luxembourg, at 09:00. Various sessions will then run until 15:00, after which there will be a photo opportunity, cocktail and B2B Meetings. From 16:00 to 17:00, visitors can take part in an optional guided visit to the Robotics Department of the University of Luxembourg.
Registration is requested before 10 May 2019 via tel.: 264-77811 or via e-mail: katerina_sternbergova@mzv.cz.