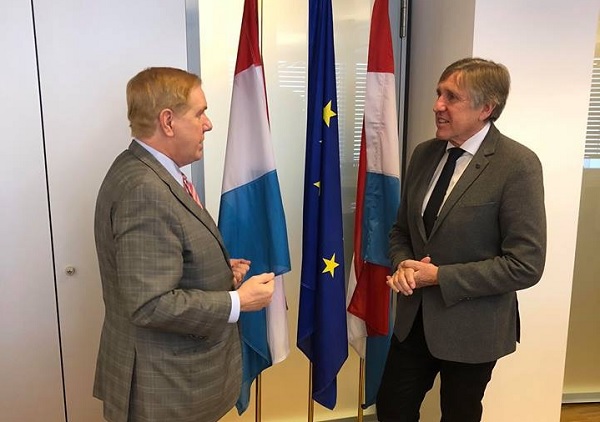 (L-R): US Ambassador J. Randolph Evans; Minister Francois Bausch;
On Thursday, the U.S. Ambassador to Luxembourg, J. Randolph Evans, met with Luxembourg's Minister for Sustainable Investment and Infrastructure, Francois Bausch, and discussed the prospect of direct flights linking the United States and the Grand Duchy.
"Thank you Minister François Bausch for meeting with me today. We will work together to make a direct flight connection from Luxembourg to the United States happen!" Ambassador Evans stated.