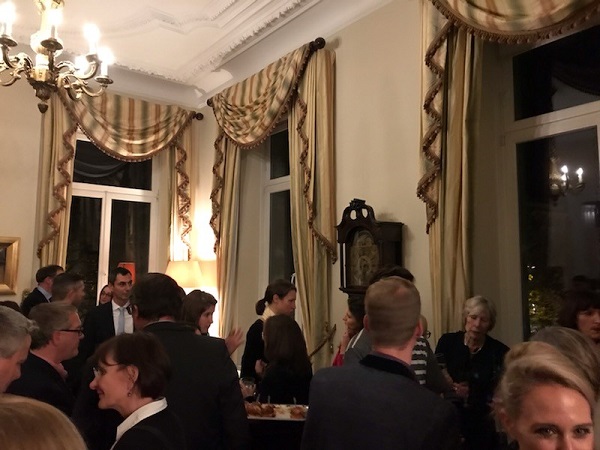 On Thursday 8 November 2018, the British Ambassador to Luxembourg, hosted an evening reception at his residence for people involved in the education sector in the Grand Duchy.
Attending the reception were around 60 invited guests, including representatives of UK universities who had travelled to Luxembourg for the Foire de l'Etudiant and local Alumni of British universities, as well as British Council representatives and a group of students from the University of Sheffield, where Luxembourgish courses are organised. Headmasters, English teachers and other representatives of the education sector were also in attendance.
In his speech, Ambassador Marshall said there are over 1,100 students from Luxembourg enrolled at British universities. He stressed that EU students would always receive a warm welcome in the UK, that the higher education sector was committed as ever to attracting students from the EU and that the government was keen to facilitate that.
The Ambassador also informed the audience that the Embassy will hold its third annual Students' Day at the Tramsschapp Cultural Centre in Limpertsberg on 4 April 2019, providing information on studying in the United Kingdom to students, teachers and parents.