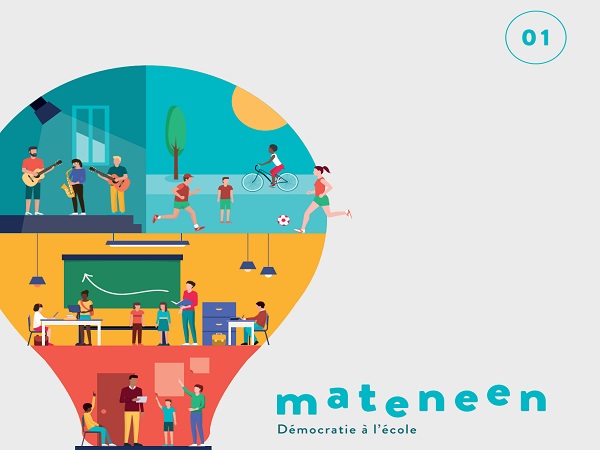 The first issue of the new publications series "Mateneen- Democracy at School" is now freely available to schools across Luxembourg.
Published at the end of January 2019, and edited by the Zentrum fir politesch Bildung Foundation, the University of Trier and the Ministry of Education, Children and Youth, the publication is intended to support school management and staff in the implementation of a democratic school culture.
The printed books in German are freely available to all primary and secondary schools in the Grand Duchy. The website (www.mateneen.eu) also offers a French version, as well as open access worksheets and copying sheets that can, if necessary, be adapted by schools. All the materials presented were produced in cooperation with schools in Luxembourg and the Greater Region and have a proven track record in the field.
Each booklet focuses on one main theme and is devoted to a strategic issues of school development. The first issue deals with the theoretical concept of democratic school culture and gives an overview of the possibilities of participation in the Luxembourg school system. Involving children and adolescents in all decisions that concern them is a mission enshrined in both the UN Convention on the Rights of the Child and the Youth Act of Luxembourg.
In recent years, Luxembourg has developed and tested various democratic education concepts at different levels. Numerous initiatives have made it possible to set up school structures and participatory methods. It is now time, with the publication "Mateneen - Democracy at School", to provide a systematic analysis of these experiences while offering a simple guide allowing school staff to promote and sustainably develop a democratic school culture.
The series also wants to contribute to European collaboration through the exchange of experiences within the Greater Region.
In the next 12 months, three more issues will be published. These will discuss the topics of the Cooperation Council, class participation and student representation.