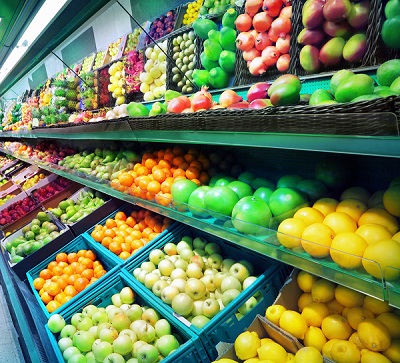 On Wednesday 5 April 2023, Luxembourg's national statistics office, STATEC, announced that the country's national consumer price index recovered by 0.3% compared to the previous month – this movement is mainly explained by an increase in food prices.
The prices of food products continued the marked upward trend in March 2023 and gained 1.4% in monthly comparison. The biggest increases compared to the previous month were observed for fresh vegetables (+3.6%), pork (+3.2%), olive oil (+3.1%) and fresh fruit (+2.4%). Prices for pasta and couscous (-1.6%) and frozen seafood (-1.6%) fell back compared to February. In annual comparison, food prices were 13.7% higher, the increase being particularly pronounced for fresh vegetables (+28.5%) and butter (+27.5%).

The petroleum products aggregate fell 0.7% compared to February. Bills have been reduced by 0.8% compared to the previous month for households that have filled their oil tank. At the pump, the price of Diesel fell by 1.5% and the price of a litre of petrol decreased by 0.8% in one month. The prices of oil derivatives in the basket of the index were 11.4% lower compared to March 2022.

Inflation was also influenced by the surge in service prices which have continued to rise. Price increases were noted in the catering sector (+0.6%) and for crèches and day centres for children (+2.2%). Package travel prices also increased by 1.8%.

On the other hand, seasonal price movements affected the general downwards result. Thus, for fresh flowers a decline of 9.7% was noted following the increases noted in February on the occasion of Valentine's Day celebrations. Price drops were also noted for non-durable household items such as sponges and paper towels (-0.9% compared to February).

The annual inflation rate stood at 3.6% compared to 4.3% a month earlier. The underlying annual inflation rate lost 0.2 percentage points and stood at 4.6% in March. The general index for the month of March expressed in base 100 in 2015 amounted to 118.91 points. The half-yearly average of the index connected to the 1 January 1948 base went from 967.48 to 970.01 points. The next indexing will be triggered when the value of 988.76 is reached.