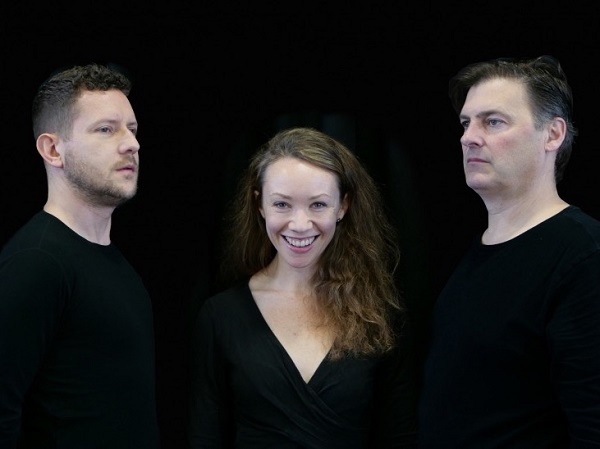 The English-language drama "Penitence" is being performed at the Mierscher Kulturhaus in Mersch on Friday 24 and Saturday 25 February 2023, with performances at 20:00 both evenings, also 10:00 on the Friday (schools performance).
Directed by Luxembourgish author and director Rafael David Kohn, performed by Collateral Drama (Whitney Fortmueller, John Fleming, Timothy Lone)
Synopsis: Michael, a catholic priest, struggles with his own faith, but tries to take care of his parish the best he can. One day a troubled young woman enters his confessional, she clearly needs help but is beyond the capabilities of a priest, so Michael suggests she might be better off seeing a psychologist. Unfortunately, the woman storms out. That might have been the end of it, but she later visits him at his home and even worse she commits suicide the very next day. Michael must deal with the fallout of this incident without betraying his beliefs. In flashbacks the audience realises that the woman (Elizabeth) was not as innocent as everybody thought but might have been a devil in disguise. Penitence is a play that tries to humanise those who have chosen to become priests in the catholic church, while constantly challenging the beliefs of its characters and audience.
Tickets €30 (students €15) from https://www.kulturhaus.lu/de/agenda/kalenner/penitence/44/eid,2565/penitence.html or Luxembourg-ticket.lu; email: info@kulturhaus.lu or tel: 263243-1
For further details, see https://www.theater.lu/eventsluxembourg/206/penitence-oXLK1K/penitence/