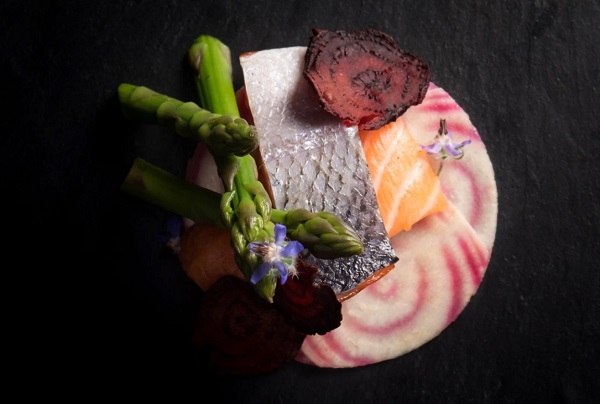 Credit: Dans le Noir? Luxembourg
A new restaurant dedicated to the concept of dining in the dark will open its doors at Novotel Luxembourg Kirchberg on Thursday 10 November 2022.
With more than two million visitors around the world since 2004, "Dans le Noir?", a French chain of restaurants where guests are served meals in complete darkness, is coming to the Grand Duchy. The Dans le Noir? dark dining concept is currently available in seven countries and eleven cities (Paris, London, Madrid, Brussels...) and will arrive in Luxembourg next month in partnership with Novotel Luxembourg Kirchberg.
This dining in the dark experience will be open to the public three evenings a week, Thursday through Saturday from 19:30. The waiting staff, comprising a team of visually impaired guides, will serve guests a 100% surprise menu with a starter, main course and dessert, with or without wine, offering them a unique taste and sharing experience.
The guide-waiters are recruited with the help of local organisations, which support the project by broadcasting the job offer in their network. They are then trained by the Dans le Noir? team of experts.
"Working for a project such as Dans Le Noir? means bringing together several worlds with the ambition of customer satisfaction and experience", commented Bram Maes, Director of Novotel Luxembourg Kirchberg. "Reinventing our daily processes, rediscovering our tastes… All this makes us more agile and allows us to question ourselves about the real motivations and the long-awaited result. We are grateful for this new project and look forward to starting this new adventure by giving [it] all our energy!"
The price of these three-course meals starts at €55.
Bookings are already available online at https://luxembourg.danslenoir.com/.