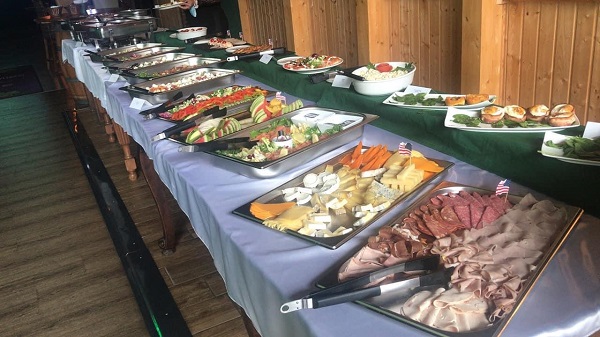 Éirelux brunch;
Following a break during August, the Irish pub and restaurant Éirelux in Howald has re-opened its doors and is relaunching its popular Sunday Brunch this coming Sunday 19 September 2021.
While the chef will be changing a few of the buffet items, the principal formula remains the same: a vast selection of starters and salads, etc., with a choice of hot dish (including Sunday Roast), desserts and drinks all included in the all-inclusive price of €25 (adults) and €12.50 (children) - free for U3s.
Sunday Brunch is served from 12:00 - 15:00. To reserve, online at eirelux.com, tel: 2619-6311 or via Facebook - https://www.facebook.com/eirelux
According to Éirelux, "Our extensive brunch suits all tastes and dietary requirements. Brunch classics including Irish breakfast, Roast Beef & Yorkshire Pudding, American-style Pancakes, Chocolate Fountain with a selection of fresh fruits will also be served."