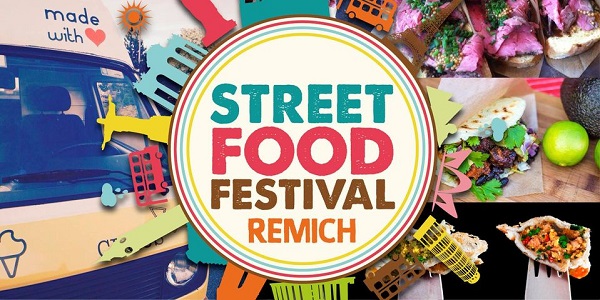 A Street Food Festival is being held in Remich from Friday 25 to Sunday 27 June 2021.
The event is being held on the esplanade on the banks of the Moselle river.
Opening hours:
- Friday 17:00-23:00
- Saturday 12:00-23:00
- Sunday 12:00-21:00
This Street Food Festival is dedicated to international culinary enjoyment, offering special and international delights from all over the world, with imaginative, varied and high-quality dishes.
There will also be a large children's playground with slides, etc., for the very little ones, and reading, hand crafts and a painting corner, face painting and much more