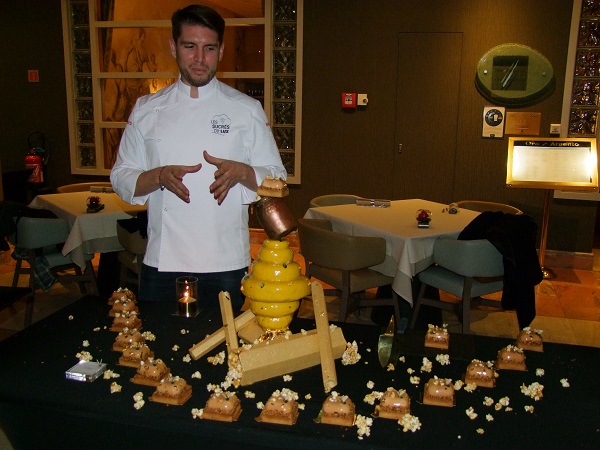 Les Sucrés du Lux - honey produce 2018;
On Monday evening, the Sofitel Luxembourg Europe in Kircberg hosted the 2nd anniversary of les Sucrés du Lux which organised a tasting of honey products created by a number of association members, restaurants such as Windsor (Bourmicht) and Kennedy (Kirchberg).
Around a dozen different chefs had prepared different dishes for tasting, using honey from the 7 hives kept at the top of the Sofitel building.
Chronicle.lu got the opportunity to talk with beekeeper Hugo Zeler who manages around 50 beehives in total. He explained that the 7 hives on the Sofitel had each produced around 15 kg of honey, slightly less than the 20 kg average. One of the reasons for this is the height of the building; another is the dry climate experienced this summer. He also explained that the honey is ready for harvesting on the Sofitel's 7 hives around 2-3 weeks later than other hives located in Luxembourg's city centre.
The Sofitel in Kirchberg uses its honey for breakfasts, its VIPS services, etc.​