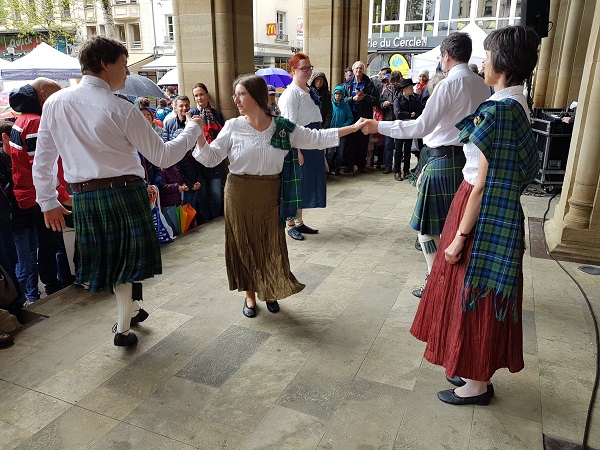 Europe Day 2019; Credit: Luxembourg Scottish Country Dance Club
The Luxembourg Scottish Country Dance Club has announced that it is offering a free taster session on Tuesday 26 September 2023, followed by four introductory sessions for people who would like to give Scottish Country Dancing a try.
The free taster session will take place on 26 September at 19:00. The introductory sessions will take place on Tuesdays in October, also at 19:00; these sessions cost €20. The venue for all these sessions is the pre-school building in Luxembourg-Kirchberg (access and parking via Rue Palgen, L-2426).
Everyone is welcome. The idea is for participants to have fun and exercise in a sociable multinational setting. There is no need to bring a partner. Participants are advised to wear soft shoes and bring water.
Further information is available on the website: http://www.scottishdancing.lu/ or via email: contact@scottishdancing.lu.