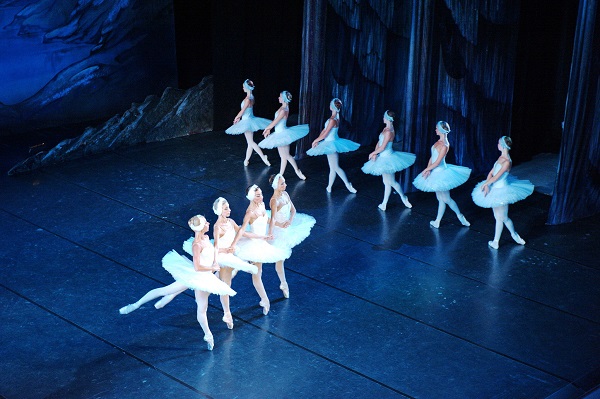 Kultopolis has announced that the Ukrainian National Ballet Odessa will perform Tchaikovsky's ballet Swan Lake at the Trifolion in Echternach on Friday 17 March 2022 at 20:00.
Pyotr Ilyich Tchaikovsky's delightful score Swan Lake is one of the most famous and popular ballets in the world. The staging of this stage classic by the choreographers of the still young Ukrainian National Ballet Odessa is a magical combination of drama and tragedy that refers to the eternal struggle between good and evil.
It was only in 2006 that choreographer Vladimir Troshenko founded the Ukrainian National Ballet in the Black Sea city of Odessa, which is based on the age-old tradition of stage dance. The ensemble quickly gained an international reputation and toured extensively in the USA and Canada. The ensemble feels particularly committed to classical ballet, which is brought to new life by the young dancers. The performance is captivating with its sets and costumes, all of which are handcrafted by the masters of the workshops of the Odessa and Kyiv National Theatres.
Tickets cost €39.50 and are available in advance at the Trifolion, in all known advance booking offices, ticket hotline at tel: 470895-1 or online at https://www.luxembourg-ticket.lu/de/8/eid,54047/swan-lake.html