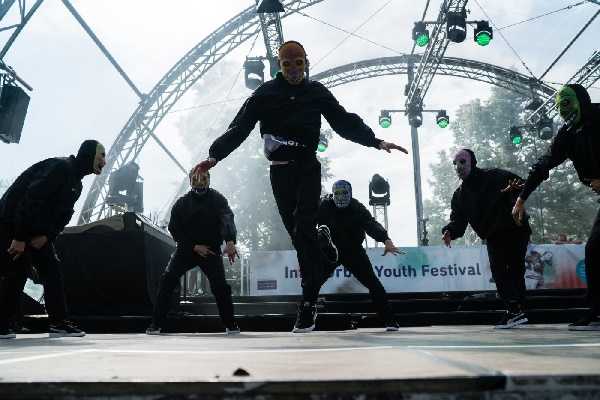 Credit: VdL
The 9th edition of the Intra-Urban youth dance festival will kick off this Saturday 16 June 2018 at 15:30 in Place Guillaume II.
The Intra-Urban Youth Festival, organised by the Youth and Social Intervention Department in collaboration with the Luxembourg City Tourist Office, features dance groups from Luxembourg's youth centres as well as youth meeting structures in the Greater Region. It is a non-competitive platform where young people have the opportunity to show their talent to the public in an entertaining and relaxed atmosphere.
Thus, this Saturday from 15:30-18:00, 20 groups, including 14 from Luxembourg, 3 from France, 2 from Germany and 1 from Belgium, will go on stage in Place Guillaume II to present their hip-hop and break-dance- to name but a few- choreographies.
The groups are: Aim (L), The Unknown (L), Diverse (B), Jal'z (L), Crea Teens (F), Creadjeuns (F), M'Danse (F), Mash Up (L), Panda Crew (L), Sexto Sentido (L), Ktoa (L), Black Illusion (L), Helen's Dance / LX (L), LX Team (L), Aim to inspire (L), Art in Motion (L), 4 Steps (D), Recovery Crew (L), The Rejects (L), Reflection (D).
From 19:00 to 22:00, spectators will then have the opportunity to discover on the same stage the "Future Talent Stage - Luxembourg's Youth Music Festival". This new project, developped with the support of David Galassi (De Läb) and the association "Trust in talent", allows beginners of the Luxembourg hip-hop music scene to perform on stage. Currently confirmed are: Dorian & Louvar, L-Nero & Smooth, K-Smo & Guests, Dusty D, Yadson, Fetti, oBeatz and NoTyp.