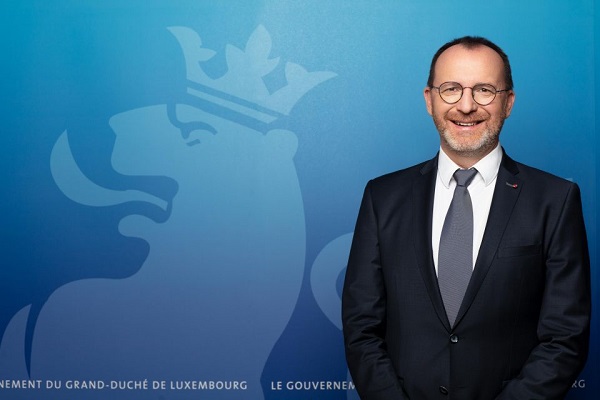 Georges Engel, Luxembourg's Minister of Sport and Minister of Labour, Employment & the Social and Solidarity Economy; Credit: SIP / Yves Kortum
At its meeting on Friday 22 July 2022, the Luxembourg Government Council (cabinet) mandated the Minister of Sport, Georges Engel, to continue discussions with the organisers of the Tour de France with a view to the Grand Duchy hosting a future stage departure or finish.
While the final decision lies with the organisers, in particular depending on the route, Luxembourg's Ministry of Sport has indicated that the year 2027 would "lend itself perfectly" to a future visit of the Tour de France, since it would coincide with the 100th anniversary of the victory of Luxembourg's Nicolas Frantz (1927).
Should the organisers not select Luxembourg to host a stage departure or finish in 2027, the Ministry of Sport suggested that the following year, which marks the 100th anniversary of Nicolas Frantz' second Tour de France victory (1928) and the 70th anniversary of the victory of fellow Luxembourger Charly Gaul (1958), would be an opportune time for the Tour de France to return to the Grand Duchy. The latter last hosted the Tour de France in 2017.
However, the ministry confirmed that the Luxembourg Government remains open to any other date proposed by the organisers.