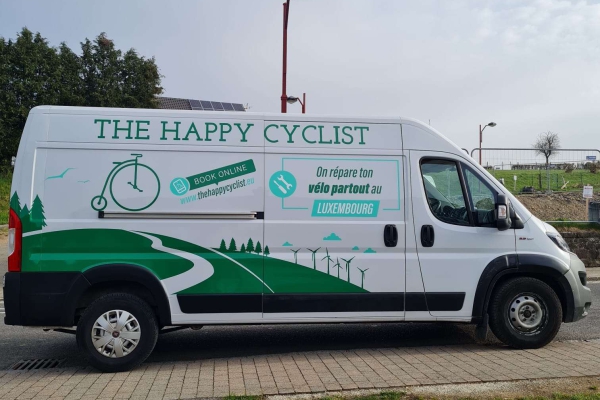 Credit: The Happy Cyclist
The Happy Cyclist SARL-S has announced of its mobile bicycle repair service, the first of its kind in the Grand Duchy, will be available from Tuesday 19 April 2022.
The Happy Cyclist will offer its repairing services all year around at the doorsteps of individuals and businesses, or anywhere, within an hour on average and at a low cost.
Emmanuel Plattard, founder of The Happy Cyclist, said: "Our fully mobile bike shop services aim to offer a one-stop solution for cyclists".
Main features and benefits of the service include:
By subscription only: the monthly subscription, starting at €9.90, will include labor and transport costs.
Service wherever you are: customers do not have to bring the bikes to traditional workshop but will be repaired on-site.
Digital: the customer can book a repairing appointment online.
Service for companies: private companies can offer this service to their employees to promote smoother mobility to the workplace.
The Happy Cyclist is a Luxembourg-based start-up that aims to provide simple and affordable repair solutions for bicycles. More information on the repair services is available online at: www.thehappycyclist.eu.