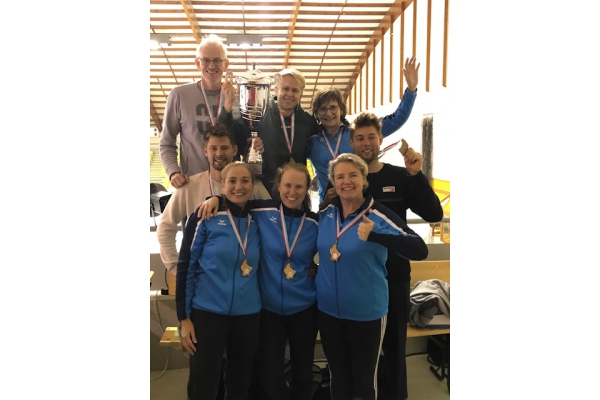 Credit: Luxembourg Curling Federation
On Sunday 25 September 2022, the Belgium curling team won the third edition of the Benelux Curling Championship, with Luxembourg securing the second position and the Netherlands coming at third.
The Championship games were held at at the Kockelscheuer Ice Rink from Friday 23 to Sunday 25 September 2022, with the Belgium team registering 36 points (twelve wins) in total, Luxembourg team had 25 points (eight wins and one draw) and the Nethelands team had eleven points (three wins and one draw).
The Netherlands team did not come with a full team due to other competitions in their country.
The fourth edition of Benelux Curling Championship will take place in the same weekend in September 2023 in Zemst, Belgium.