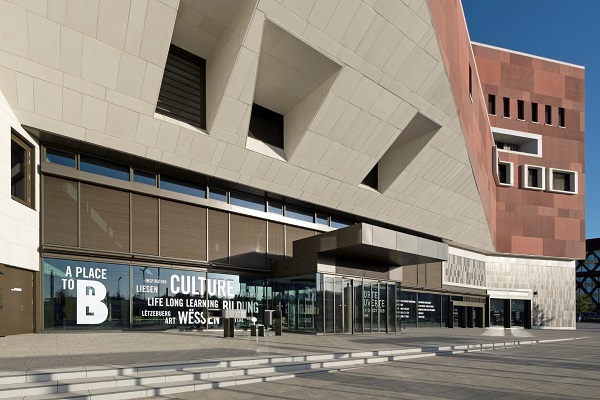 Credit: BnL
Luxembourg's National Library (BnL) has announced it will organise "Discovery Days" on Saturday 30 September and Sunday 1 October 2023.
Luxembourg's Minister of Culture, Sam Tanson, will be present for the occasion, which will be an opportunity to explore the heritage resources and the international collections of the country's largest library.
Visits to the storage spaces are on the programme, as is a discovery tour through the reading room. On Saturday from 11:00, a speakers' corner will invite visitors to dialogue with Minister Tanson, Claude D Conter, Director of the BnL, and Carlo Blum, Deputy Director of the BnL. The public will also have the opportunity to meet BnL experts and participate in exclusive presentations of heritage documents that have marked the country's history.
In addition, the BnL will offer screenings of short films and workshops such as making iron gall ink, book binding or manga illustration. Workshops on the Luxembourg web archive, on the a-z.lu search tool, on ebooks.lu and on the VOD will complete the programme.
On Saturday 30 September, the BnL will also offer a DJ evening of Luxembourgish music, from the collections of the centre for musical studies and documentation (Centre d'études et de documentation musicales - Cedom) from 18:00 to 20:00.
The BnL is inviting the public to discover its premises as part of its 225th anniversary.
Participation in certain workshops requires prior registration.