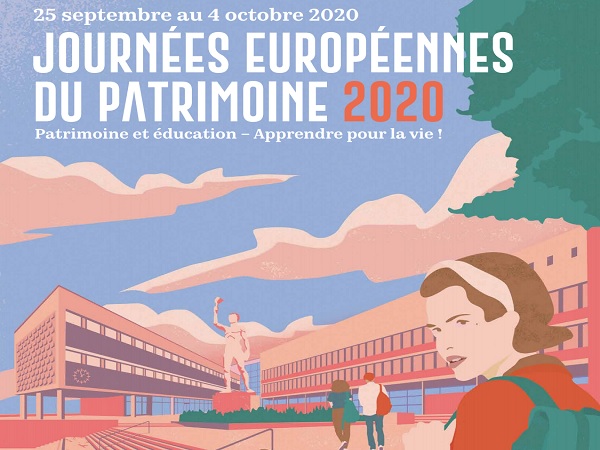 Despite the ongoing COVID-19 health crisis, European Heritage Days will be taking place in Luxembourg again this year.
Various activities and events are planned as part of European Heritage Days 2020, taking place from 25 September to 4 October. This year's theme is "Heritage and education - Learning for life!"
The central objective of the European Heritage Days is to raise awareness of cultural heritage among a large public, especially young people. Various activities aim to introduce a new generation to the values ​​conveyed by heritage and to draw their attention to the importance of safeguarding and conserving this limited resource. In parallel with school visits, digital and audiovisual projects like "30 Schoulen" or "Nächst Statioun" will highlight the link between education and heritage. Other initiatives, such as infographics or the educational kit "Labo Patrimoine" (a mobile laboratory in which teachers and students can travel around Luxembourg to discover the architectural heritage of the country), will explain the notion of heritage to younger children.
In addition to the guided tours of buildings, historic sites or museum collections that form the programme of this year's European Heritage Days, Luxembourg's Minister of Culture, Sam Tanson, and the National Sites and Monuments Service are organising a conference dedicated to architectural heritage on 1 October 2020 in Bourglinster. This will be an opportunity to take stock of the recent restoration work supported by the state.
The complete programme of the European Heritage Days 2020 is available on www.journeesdupatrimoine.lu.