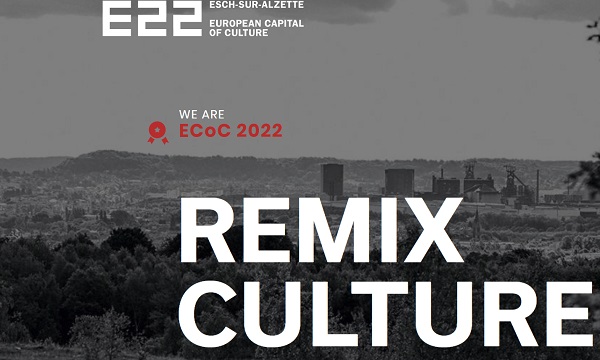 Credit: Esch2022
The call for projects for the European Capital of Culture Esch2022 has been extended until 31 December 2019.
Launched at the end of February initially for a five-month period, the deadline for the submission of Esch2022 projects has been moved to the end of the year. This extension is in part due to high interest levels, the number of submissions still under review and the recent decision to co-finance projects from the community of French municipalities "Communauté de communes du Pays Haut Val d'Alzette" (CCPHVA).
As of 31 July 2019, the initial deadline for the submission of project proposals, applicants submitted a total of 290 projects online at www.esch2022.lu. Taking into account the large number of registered users and files still under development, as well as the substantial work required to create such a file, the organisers have thus decided to extend the submission deadline for a further five months.
Also contributing to this decision was the announcement of the co-financing of projects from the CCPHVA in France, thus affecting potential project developers from the territory of the French municipalities of Esch2022. Validated by the Board of Directors of the European Capital of Culture 2022 asbl, the Luxembourg Ministry of Culture plans to apply the same co-financing rules throughout Esch2022, namely a co-financing at a maximum of 50%.
The call for projects remains open to all until 31 December 2019, including new interested parties having not yet created an account nor started the application process. To apply, visit the Esch2022 website above.