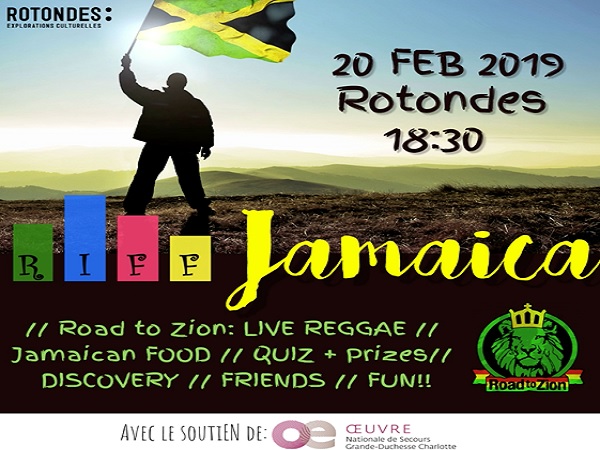 RIFF Luxembourg is organising a Jamaica-themed cultural workshop at Rotondes on 20 February 2019, starting at 18:30.
The first workshop of the year organised by the arts asbl RIFF will centre around Jamaica with an evening exploring this beautiful country through live music, food and a quiz.
Performing live will be Road to Zion, Luxembourg's first reggae band, with the special participation of Don G, a unique Reggae Singer from Riversdale in St.Catherine, Jamaica. Don G will offer "insider tips" for his home country.
Tickets cost €16 (plus €1 booking fee) online or €20 at the door and can be reserved at https://apps.ticketmatic.com/widgets/cr/flow/rotondes?event=981650435240&l=en#!/addtickets. Food and entertainment are included in the price.