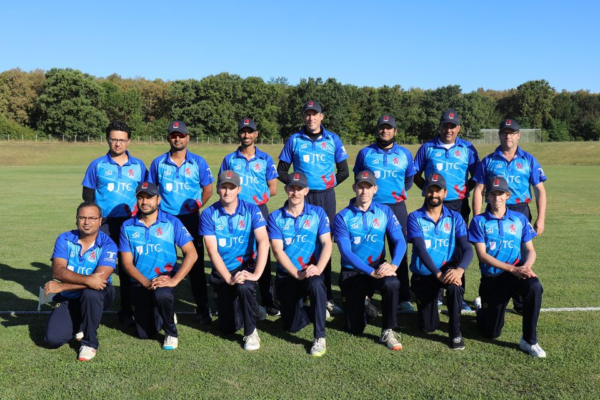 Luxembourg men's cricket team will host two official international ranking games and a friendly match against Switzerland at the Walferdange ground on Saturday 11 and Sunday 12 June.
As well as hoping to boost their world ranking, the Red Lions are working towards a World Cup qualifying tournament in Finland in July.
The path to the 2024 International Cricket Council Men's T20 World Cup in the Caribbean and United States starts this summer, with Luxembourg competing in the European Sub Regional qualifiers in Finland. They will face Guernsey, Austria, Bulgaria and Slovenia between Sunday 24 and Sunday 31 July 2022.
The Luxembourg national cricket team begins this international season with confidence after some strong performances in 2021. They currently sit 53rd in the global rankings, an increase of six places on this time last year.
The tournament on 11 and 12 June with two ranking T20 matches and a friendly. These matches will give squad members a chance to impress the selectors before the final squad for Finland is announced later in the month.
Luxembourg national team captain Joost Mees said: "We are confident we can compete well against all the countries in our World Cup qualifying group, and we want to start the international season well with strong performances against Switzerland."
Luxembourg national team manager Madhu Ramachandran said: "Our squad will be stronger this year than in 2021, and we stepped up our winter training regime. We have never been blessed with so many good quality players and we have every opportunity to move up the rankings this year."
Luxembourg Cricket Federation chairman Steve Evans said: "These are exciting times in Luxembourg cricket. The Swiss national team will provide our players with the competition they need in the run-up to the Finland world cup qualifier."
Spectators are invited to attend the games at Rue de l'Alzette, Walferdange, L-7210 between 11:00 and 19:00 on Saturday 11 June and between 12:00 and 15:00 on Sunday 12 June. A barbecue will be available as well.