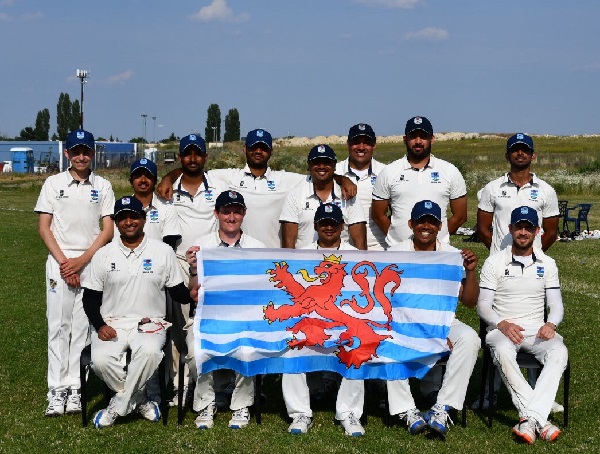 Luxembourg team winners in a tournament against Czechia and Switzerland in Prague from 15-17 June 2018; Credit: Luxembourg Cricket
The Luxembourg men's national cricket team has just been ranked 40th in the world and 11th in Europe by the world governing body, the International Cricket Council.
These rankings place the Grand Duchy at a similar level to the German national team, and just ahead of Spain, France, and Belgium. This achievement is attributed to a series of good recent results: Luxembourg has won nine out of its last ten matches, including victories against Czechia, Malta and Hungary.
The next challenge for the Luxembourg Cricket Federation is for the national team to secure a place in the next ICC Europe tournament to be held in 2020. This event is the first qualifying round for the world cup in the Twenty20 format. Invitations are issued based on performance and the strength of the game in each country.
Luxembourg team captain Tony Whiteman said: "This ranking is reward to the players for their commitment to success, and shows that cricket in Luxembourg is in good shape."