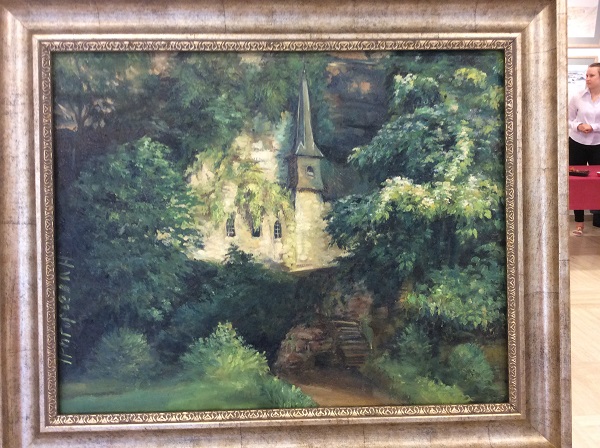 An exhibition of new paintings by famous Moscow artist, Natalia Grigorieva, called "Beauty in Motion" is open until 30 June at the Russian Centre of Science and Culture (32 rue Goethe, L-1637 Luxembourg).
During the official event vernissage in the presence of the Ambassador of the Russian Federation, Natalia Grigorieva donated to the Ville de Luxembourg, represented by its Coordinator of Cultural Affairs, Christiane Sietzen, the painting "The Church in the Rock," 2016.
East-West United Bank acted as one of the sponsors for this cultural event.
In the context of the exhibition, Natalia Grigorieva organised several workshops for all interested in creating art irrespectively of their skills and experience. A special technique developed by Natalia herself allows even beginners to create a painting with pastels or oils and feel as a true artist. Natalia will return to Luxembourg for the second edition of the workshops at the end of September.
Photo: "The Church in the Rock," 2016, Natalia Grigorieva