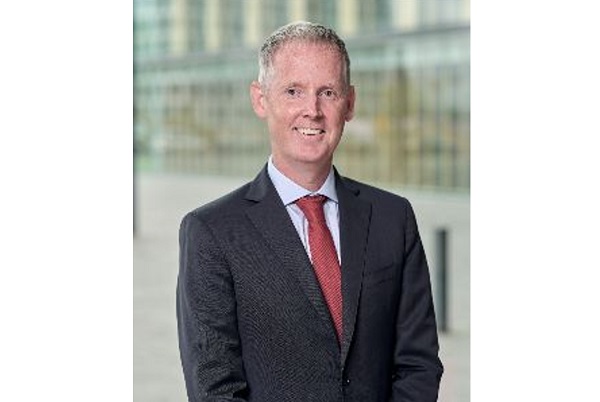 Andrew McDowell; Credit: IFIS
The Institute for Financial Integrity and Sustainability (IFIS) has announced that it is organising a hybrid conference and lunch with Andrew McDowell, Partner at Strategy& at PwC Luxembourg, on Monday 12 September 2022 from 12:30 to 14:00.
Andrew McDowell will address the following topic: "The EU Action Plan On Sustainable Finance - Progress To Date And The Challenges And Opportunities for Luxembourg. Transforming ESG requirements from burden to competitive advantage".
Andrew is a partner in PwC's "Strategy&" business, providing thought leadership and C-suite strategy advice on sustainable finance and risk transformation for clients in financial services and the public sector. He is an economist with deep macro- and micro- analytical skills, underpinned by 25 years of experience in economic / financial policy-making at national and European Union (EU) levels.
As Vice President and one of the nine members of the Management Committee of the European Investment Bank (EIB) between 2016 and 2020, Andrew repositioned the bank as the "EU Climate Bank" and a pioneer among international financial institutions in green financing. In September 2020, he was nominated as one of two candidates to be Ireland's European Commissioner (for the Financial Services Portfolio). As Chief Economic Adviser to the Taoiseach (Prime Minister) of Ireland between 2011 and 2016, he worked with the country's political and administrative leadership in designing, implementing and communicating the economic and financial policies that helped to restore the Irish economy to growth, following the 2008-10 banking and fiscal crises.
The event will take place in person at Cercle Munster in Luxembourg-Grund but also online via Zoom (link to be provided upon registration).
Further information, including registration details, is available at: https://www.ifis.lu/events-1/virtual-face-to-face-conference-lunch-with-andrew-mcdowell-partner-strategy-pwc-luxembourg