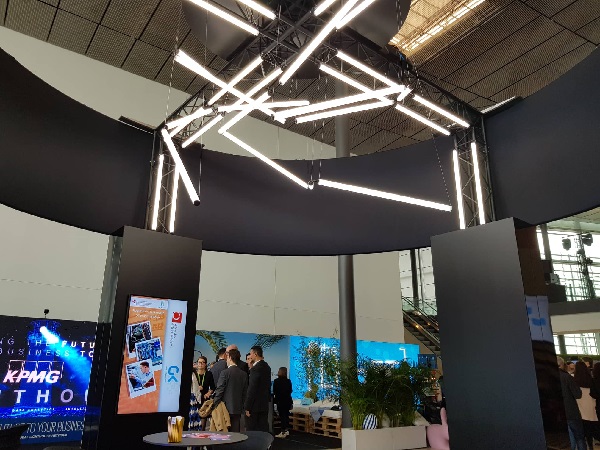 ICT Spring 2019; Credit: Jazmin Campbell
Farvest has announced the further postponement of this year's ICT Spring event in Luxembourg until 15-16 September 2020.
Initially scheduled for May, the organisers announced their decision earlier this month to postpone ICT Spring 2020 to July 2020 amid coronavirus fears. Now, given the circumstances and with the support of the Luxembourg Directorate of Health, Farvest has decided to push the event date back again to 15 and 16 September 2020. The event will take place at the European Convention Center in Luxembourg-Kirchberg.
Kamel Amroune, CEO of Farvest Group, commented: "We follow the evolution of the situation on a day-to-day basis. We are confident that the situation is going to evolve positively thanks to the outstanding work and dedication of the incredible people working for the rest of us to go on safely with our lives: medical personnel, paramedics as well as supermarkets, [pharmacies], petrol stations, bakeries, funeral services staff and many others. However, we are aware that when activity resumes, priority will be given to urgent tasks and missions. Moreover, given the international scope of this event, we need to take into consideration the delegations coming from all over the World, and make sure they can travel safely to Luxembourg".
ICT Spring is a Global Tech Conference hosting an array of international professionals. This two-day annual event is held in Luxembourg City and offers participants an opportunity to deepen their digital knowledge, capture the value of the fast-growing FinTech Industry and explore the impact of space technologies on terrestrial businesses, through exhibitions and demonstrations of the latest tech trends and innovations. ICT Spring also offers the chance to network with peers and future business partners.
This year's edition will focus mainly on the topics of artificial intelligence (AI), FinTech, space and cybersecurity. More specifically, the European Security Forum, bringing together renowned experts, innovative service providers and startups, will see keynote speakers share their expertise and best practices on the topics of cybersecurity and data protection. A new session of Pitch Your Startup, the international startup competition, will also take place during ICT Spring 2020.
In addition, the first edition of Digital Supply Chain Europe will be held during the second day of the tech summit, with a focus on some of the challenges of the supply chain and logistics sector and notably on the impacts of digital and data management. Local and international experts will discuss the need to disrupt the supply chain models, electronic payments to improve the supply chain process, but also customer centricity and more.
Admission tickets already purchased remain valid for the event in September.
For more information on the event, visit www.ictspring.com.