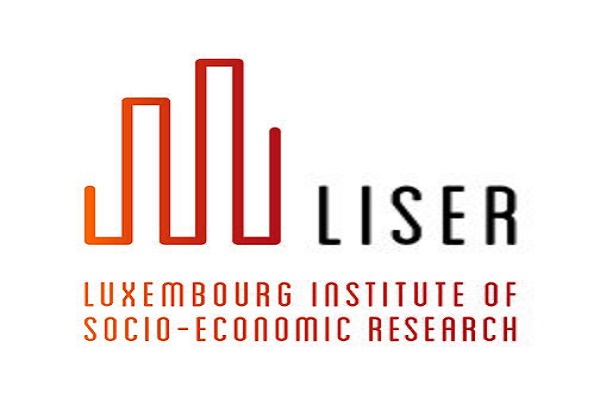 To celebrate its 30th anniversary, the Luxembourg Institute of Socio-Economic Research (LISER) is organising a conference entitled "Make data work for society" at the Sofitel in Luxembourg-Kirchberg on Monday 18 November 2019.
For Aline Muller, CEO of LISER, the celebration of LISER's 30th anniversary is an opportunity to show how public research in the social sciences contributes to building the society of tomorrow. CEPS / INSTEAD was officially created in 1989, under the chairmanship of its founder, Professor Gaston Schaber. In the meantime, having become LISER, the research institute was integrated into a unified legal framework for all public research institutes in Luxembourg in 2014. Today, the institute is one of three public research centres in Luxembourg which operate alongside the University of Luxembourg and together form the the "Research Team Luxembourg", the country's public research infrastructure.
According to the law, LISER's mission is to carry out basic and applied research activities in the social sciences in order to advance knowledge and inform the action of public authorities and socio-economic actors. In carrying out this mission, LISER aims to be a leading scientific player in Europe and to contribute in a proactive and targeted way to the country's strategic development and to respond to major societal challenges at the national and international level.
LISER was born from its founder's (Prof. Gaston Schaber) conviction that data is crucial for the social sciences and society as a whole. In the continuity of this thinking, LISER is taking advantage of its 30th anniversary celebrations to reaffirm its commitment to exploiting the wealth of information contained in the data produced by society in order to create wealth and well-being for society.
Through its structural investment in data science, LISER is developing a power of modeling and optimisation that enables it to apprehend complex socio-economic systems. The aim is to build, on the basis of ever-increasing diversity and volumes of data, intelligent models that can evaluate and test new solutions while predicting their direct and indirect impacts in a dynamic way and thus ultimately build an inclusive and sustainable society based on the most comprehensive exploitation of our knowledge of today's world.
This is the main reason why, on the occasion of its anniversary, LISER is organising the conference "Make data work for society". The guest of honour on this occasion will be Prof. Julia Lane, from the Wagner Graduate School of Public Service at New York University. Her speech will be followed by a round table moderated by Thierry Kruten, LISER Data Centre Manager. The round table will bring together Serge Allegrezza, Director of STATEC, Nikos Askitas, Coordinator of Data and Technology at IZA (Bonn), and Jean Hilger, Director of Information Technologies at BCEE.
In addition, LISER's main anniversary event will be held on Tuesday 19 November 2019 with Aline Muller dedicating this event to the institute's staff, partners and collaborators. This will be followed by a celebration of LISER's international partnerships with a round table at the Philharmonie Luxembourg on 20 November 2019. Prof. Guest of honour Jacques Drèze, an eminent European economist who has received more than fifteen Doctoris Honoris Causa worldwide, will be accompanied on this occasion by François Biltgen, Judge at the Court of Justice of the European Union, and Marc Schiltz, President of Science Europe. LISER's Eric Marlier, coordinator of the European Observatory of Social Policies, will lead this round table.
To conclude, Aline Muller stressed that "Luxembourg is an inexhaustible and fascinating research laboratory", which is at the heart of Europe in a strategic vision aimed at optimising economic, social and technological development respectful of societal values. LISER has also recalled that this development must be done in harmony with and with respect for citizens, who should be at the centre of public research concerns in order to build a sustainable, accountable and inclusive knowledge society.