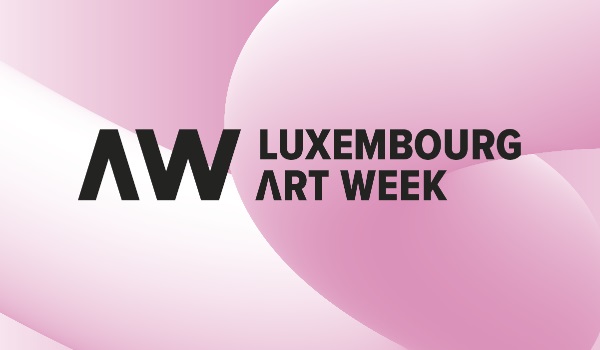 In the run-up to Luxembourg Art Week, taking place from 8-10 November 2019, the organisers will be holding a series of art-related conferences on the theme "Management of Private and Corporate Art Collections: Benefits and Issues"; these will be held from 21-23 October 2019 from 17:00-20:00 at Cercle Cité (Auditorium Cité) in Place d'Armes.
Luxembourg Art Week, together with Deloitte and Paperjam Business Club, and thanks to the expertise of Adriano Picinati di Torcello (Art & Finance, Deloitte Luxembourg), Roman Kräussl (Luxembourg School of Finance, University of Luxembourg) and David Arendt (FREEPORT Luxembourg), are organising this three-day conference cycle that highlights the challenges of private and corporate collections.
This conference series is aimed at an informed audience, art collectors, lawyers and financial professionals. Engaged collectors and specialists will speak in turn for eight minutes. These targeted interventions will be followed by an hour of questions and answers with the audience.
On each evening, doors will open at 17:00 for a 17:30 start.
Day 1: Private Collections: Motivations
The first evening, moderated by Roman Kräussl, will focus on the different motivations of private collectors when acquiring works of art.
Programme:
17:30 Welcome and introductions by Roman Kräussl
17:35 Presentation and analysis of the international art market by Roman Kräussl
17:45 Collector
17:55 Collector
18:05 Carolin Scharpff-Striebich, Sammlung Scharpff - Collector
18:15 Pierre-Antoine Martenet, Quirinal - Art Advisor
18:25 Laurent Issaurat, Societe Generale - Wealth Management
18:35 Jérôme Wigny, Elvinger Hoss Prussen - Investment Funds
18:45 Discussion and Q&A
20:00 Closing speech by Roman Kräussl
Day 2: Private & Corporate Collections: Practical Considerations
The second evening, moderated by Adriano Picinati di Torcello, will address more practical considerations that must be taken into account by private collectors and businesses when acquiring a work of art and managing a collection.
Programme:
17:30 Welcome and introductions by Adriano Picinati di Torcello
17:35 Stephan Zilkens, Zilkens Fine Art Insurance Broker - Insurance
17:45 Catherine Cathiard, LAFA - Legal aspects
17:55 Philippe Dauvergne, The Freeport - Logistics | infrastructures
18:05 Pierre-Jean Estagerie, Deloitte - Taxes
18:15 Curt Bilby, Art Analysis & Research Company - Authenticity
18:25 Daniel Hansen, Omnia Global - Alternative Financing
18:35 Mathieu Fournier, Artcurial - Estimate of works of art
18:45 Discussion and Q&A
20:00 Closing speech by Adriano Picinati di Torcello
Day 3: Corporate Collections: Benefits
The last evening, dedicated to corporate collections, will be moderated by David Arendt and will enlighten the public on the place of these collections in the short- and long-term as well as on the management of corporate collections and the existing fiscal and legal structures.
Programme:
17:30 Welcome and introductions by David Arendt
17:35 Romain Souchon, Elvinger Hoss Prussen - What are the different ways to hold art? (Tax and legal structures in Luxembourg)
17:45 Holding a business collection
17:55 Patricia de Peuter, formerly Head of the ING Art Collection - Management of corporate collections
18:05 Delphine Munro, Head of Arts and Culture at EIB Institute and board member of IACCCA - International Association of Corporate Collections of Contemporary Art
18:15 Business Foundations
18:25 Tonika Hirdman, General Director of Luxembourg Foundation - Foundations
18:35 Legislation to encourage public donations
18:45 Suzanne Cotter, Director of Mudam Luxembourg - Donations, the perspective of a museum
18:55 Discussion and Q&A
20:00 Closing remarks
Each conference will conclude with closing cocktails, courtesy of Société Générale Private Banking, Zilkens Fine Art Insurance Broker and Luxembourg Art Week.
The lectures will be in English and French, with translation into English for the public. Entrance to the conferences is free but participants are invited to register on the event page on the Paperjam Business Club website: https://paperjam.lu/club/event/2019-10-21-day-1-luxembourg-art-week-conf-2.