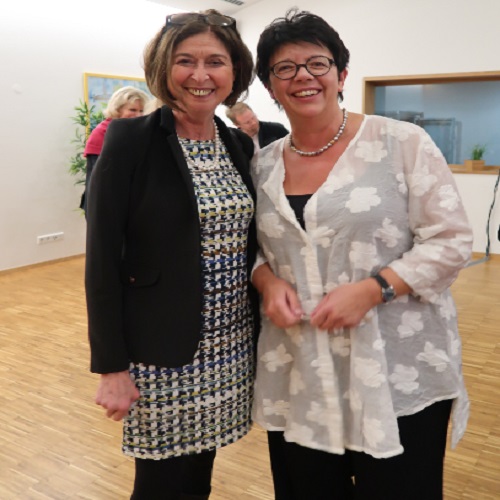 L-R: Lydia Mutsch, Minister for Equal Opportunities; Michèle Kayser-Wengler, President of the Directoral Committee of Pro Familia; Credit: MEGA
Yesterday marked the inauguration of a new counselling service "Alternatives" for child and adolescent victims of domestic violence.
On 13 November 2017, the Pro Familia Foundation opened its new consultation centre in Dudelange for children and adolescents affected by domestic abuse.
Equality Minister Lydia Mutsch, who attended the inauguration, hailed this additional service as an important partner that will complement the existing structures for the care and protection of young victims of domestic violence. The minister commented that: "The new service gives a face and a voice to children and adolescents who are victims of domestic violence."
Minister Mutsch went on to highlight that today's children are the adults of tomorrow and so it is crucial for Luxembourg to actively support all child victims of violence and strengthen the provision of such services.