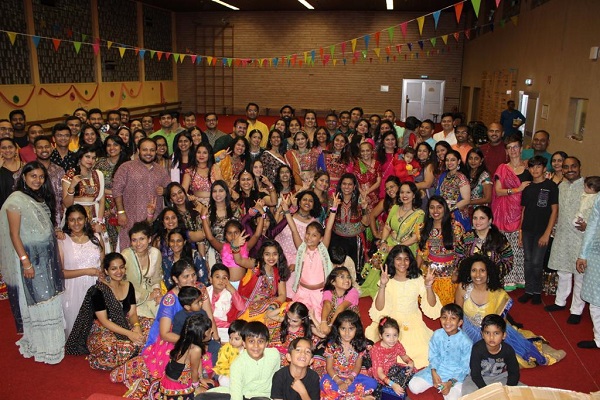 Navratri Mahotsav 2023; Credit: Shivang Acharya
Gujarati Samaj Luxembourg asbl (GSL) held its annual Navratri Mahotsav celebration at the Centre Polyvalente in Aspelt (Frisange) on Saturday 21 October 2023.
As the organisers explained, Navratri is a Hindu festival observed in the honour of the goddess Amba, where devotees offer prayers, observe a fast and celebrate by playing Garba Raas, a traditional form of folk dance, from the Indian state of Gujarat.
The event was sold out, with more than 300 people of all ages in attendance. After opening the event with an Aarti (prayer) for the goddess Amba, everyone took to the dance floor to perform Garba. There were a few special dance performances by young and adult participants topped by a flash mob performance.
This was followed by dinner, which had been prepared by a chef from Frankfurt, Germany. Another round of Garba Raas ensued, before prizes were handed out to the participants judged to have had the best costumes and for the best dances.
GSL was established in 2023 to celebrate the Gujarati culture and the roots of this community, with Navratri as the flagship event. The non-profit organisation has close to 100 members.