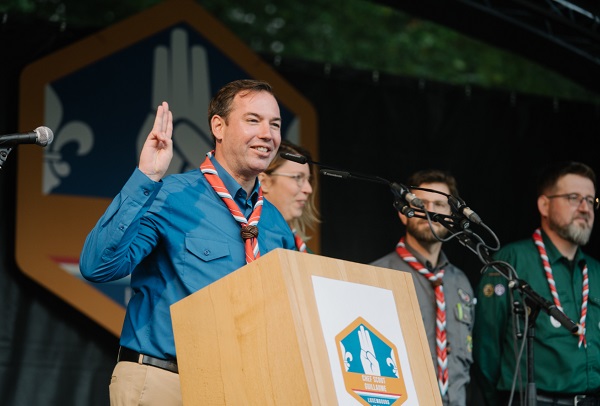 Hereditary Grand Duke Guillaume; Credit: © Cour grand-ducale / Marion Dessard
His Royal Highness the Hereditary Grand Duke Guillaume has assumed the role of Luxembourg's Chief Scout.
On Friday 4 October 2019, the Hereditary Grand Duke made his Scout promise in the presence of the Luxembourg Scout community, as well as representatives of the World Organisation of the Scout Movement and the World Scout Foundation. Nearly 2,200 scouts gathered at the municipal park in Luxembourg City for this occasion.
In his speech, the new Chief Scout emphasised the Scout's longstanding values: respect for nature and the environment, team spirit, tolerance, solidarity with fellow citizens and the desire for a fairer society.
Guillaume has taken over this position from his late grandfather, Grand Duke Jean, who made his Scout promise on 28 October 1945.