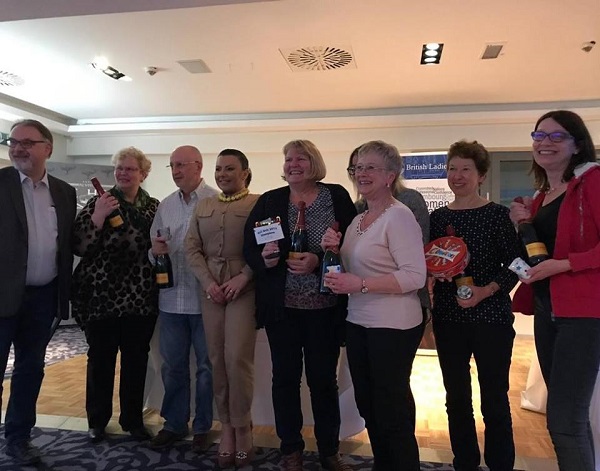 BLC Table Quiz 2019 winners: Jacob's Crackers;
On Saturday 2 March 2019, the British Ladies Club (BLC) held their annual quiz night at the Alvisse Parc hotel in Luxembourg-Dommeldange.
Nearly 80 attendees turned up for a fun quiz event with members bringing their partners and friends to enjoy the evening. Ten rounds of questions kept the 12 teams extremely busy throughout the evening, thanks to the evening's quiz master, Geoff Thompson, who prepared a challenging quiz covering various topics.
The winners were as last year the "Jacob's Crackers" lead by Lynda Jacob who took home the quiz winners' cup and a bottle of crémant each. Well done to second placed team "Quiz Criminals", whose knowledge was rewarded with a bottle of wine each and third placed "Clueless" who turned out to be quite well informed after all, taking home some delicious chocolate. The BLC had thought also of a "Booby Prize" this year, presented to the last placed team "You are a Quizzard, Harry", who took home a wooden spoon and a bottle of water each.
The evening was a real success thanks to the joint efforts of the BLC Co-Events Manager Sofia Kaiser and the BLC team involved and everyone is very much looking forward to next year's quiz already, when the organisers hope the winning team will come back to defend their title.