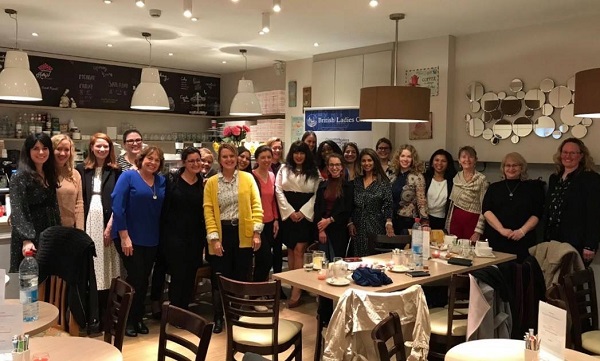 On Tuesday evening at Kathy's Cupcakery in Luxembourg-gare, the British Ladies Club in Luxembourg celebrated their third instalment of their Professional & Entrepreneurial Women initiative.
More than 35 guests piled in to the venue, sampling soup, drinks and cakes - but those were not the only treats on offer. With three entrepreneurial women speakers, the evening was always going to be something special: Michelle Moses, founder of 'M', a tailored wine education service provider; Kathy Liebl, creator and owner of Kathy's Cupcakery, "simply good food" and Karine Valliere, founder of Jumpbox, Luxembourg's first trampoline park.
As the panellists took the stage the audience got to hear their stories, their ups, their downs and their words of advice by which to live. All three presenters came from completely different backgrounds to run their current project, which shows it is never too late to realise your dream! However, those attending learnt that it was not all easy, and a strong family and support network came through as a 'must' when taking the leap of faith into entrepreneurship.
Overall, it was a fun evening of open discussion as the floor opened up to questions from the audience which ranged from those planning to start a business themselves to others who are happy in their current work environment but love hearing about women who are brave, intuitive and savvy enough to launch (and run!) such great businesses.
Sofia Kaiser, joint events coordinator for the BLC, said "This is what the Professional and Entrepreneurial events are all about: listening, learning, laughing and connecting with each other. There's always such a special buzz in the air, a feeling of everything is possible."