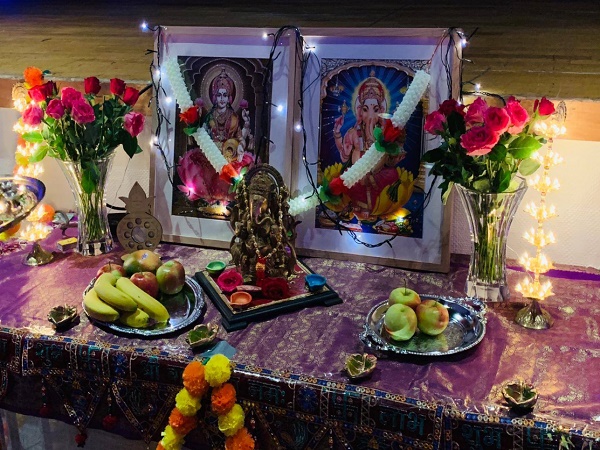 Credit: Jazmin Campbell
Yesterday evening saw the Indian Association Luxembourg (IAL) celebrate its 27th annual Diwali event at the Centre Culturel Sandweiler.
Kicking off this year's IAL Diwali celebration was Aarti - the offering of prayers to the Goddess Lakshmi, followed by exquisite performances by Belgian dance team Bollylicious who have performed across Europe and India and wowed the audience with their fusion of Indian folk, classical, contemporary and Bollywood and Latin American-inspired dances throughout the night.
The family-friendly Festival of Lights celebration continued with a sumptuous traditional Indian buffet dinner and further performances by Bollylicious followed by a spontaneous dance routine performed by eight members of the audience. It was a tough act to follow the incredibly talented Bollylicious dancers but the improvised routine added to an already lively atmosphere and soon it was not only the stage that was full of dancers.
The night ended with tunes by DJ G-One and percussion with adults and children alike, be they Indians, Luxembourgers or any other nationality, coming together to dance the night away.