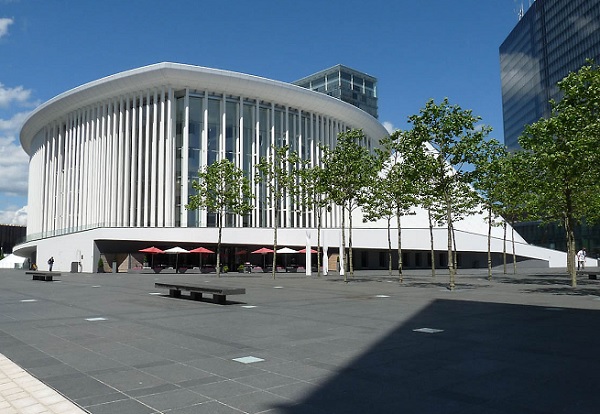 Luxembourg's Ministry of State and Ministry of Culture have announced details of a call for applications for a musical composition on the occasion of the celebration of the birthday of HRH the Grand Duke.
The musical composition is to be performed during the official ceremony of the Grand Duke's birthday on 23 June 2019 at the Philharmonie in Luxembourg-Kirchberg.
The composition in a festive style for symphonic orchestra (effective: strings 14/12/10/8/6; 3 Htb.; 3 Fl.; 3 Cl.; 3 Low.; 4 Horns; 3 Trp.; 3 Trb. 1 Tuba, 1 Harp, Timpani, 2 Perc.) will be performed by the Luxembourg Philharmonic Orchestra at the opening of the official ceremony and will be of a duration of 4 minutes.
The call is open to any Luxembourg composer or resident.
The prize is €3,000 excluding VAT.
Applications are to be sent before 15 March 2019 by email: appeal@mc.etat.lu and are to include a complete biography, a list of composed works accompanied by any audio or video examples, as well as any other useful information.
All applications received will be submitted to an external selection committee.