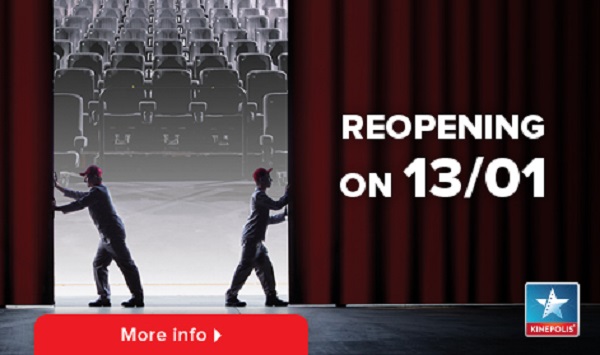 Credit: Kinepolis
Following the Luxembourg government's announcement that cinemas can reopen from next week, Kinepolis has confirmed that its cinemas will reopen on Wednesday 13 January 2021.
The restrictions in place will be the same as those previous to the second closure of cultural venues:
- the snack shop remains closed until further notice;
- masks are mandatory inside the building and while watching the film and an interpersonal distance of two metres is kept between each person not coming from the same household;
- events for up to 100 persons are possible (with mask and distance).
Presales will be opened from Monday 11 January 2021.