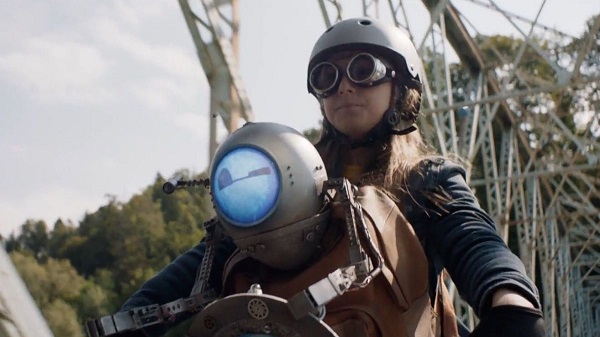 Credit: Wady Films
Wady Media has announced that the Luxembourg co-production "Mäi Bopa vum Mars" (Moj Dida Je Pao s Marsa / My Grandpa is an Alien) is being released in cinemas across the Grand Duchy this Wednesday 17 June 2020 at the cinema across Luxembourg.
Directed by Dražen Žarković and Marina Andree Škop, Mäi Bopa vum Mars is a science fiction film for the whole family. The film tells the story of Una, a 10-year-old girl who one day discovers a robot in her cellar. Accompanied by the robot, Una has 24 hours to find her grandpa who has been kidnapped by aliens.
This feature film featured in 40 selections at festivals including Sarajevo, Thessaloniki, Warsaw and Cinekid. It was co-produced by Wady Films with the support of Film Fund Luxembourg.
The film was dubbed in Luxembourgish by Katharina Bintz, Raoul Albonetti, Nilton Martins, Marie Jung, Claude Fritz and many other local actors.
Wady Media distributes the film in Luxembourg as well as in Belgium.