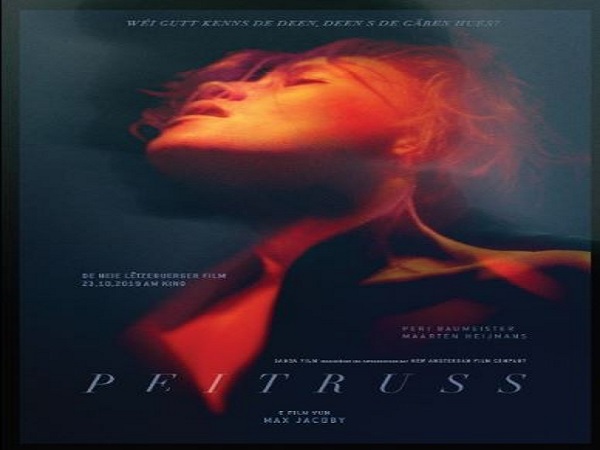 Péitruss; Credit: Samsa Film
Following its national premiere during the Luxembourg City Film Festival in March, the Luxembourgish feature film, "Péitruss", will be released in cinemas in the Grand Duchy on Wednesday 23 October 2019.
From this date, "Péitruss", the second feature film by award-winning Luxembourgish director Max Jacoby, will be screened in the following cinemas: Kinepolis Kirchberg; Ciné Utopia; Scala Diekirch; Starlight Dudelange; Sura Echternach; Le Paris Bettembourg; Prabelli Wiltz; Orion Troisvierges; Kulturhuef Kino Grevenmacher; Kinoler Kahler; Ciné Kursaal Rumelange; Ciné Waasserhaus Mondorf.
Produced by Jani Thiltges for Luxembourg's Samsa Film and coproduced by the Dutch New Amsterdam Film Company, this thriller was shot entirely in Luxembourg. It also received support from the Film Fund Luxembourg.
The main cast of "Péitruss" includes Peri Baumeister (BBC series "The Last Kingdom") and Maarten Heijmans (Emmy Award winner for Best Actor for his role in "Ramses"), as well as local actors Jules Werner, Anouk Wagener and Sarah Lamesch.
Filmed in Max Jacoby's 35mm signature format and in three languages ​​(Luxembourgish, German and English), the film will be screened with English and French subtitles.
Synopsis
Ever since starting a passionate relationship with the handsome and mysterious Joakim, life is smiling again at Lara. Her marriage to Detective Toni is a distant memory. But when she accuses Joakim of having committed a series of unsolved murders in the Peitruss valley in Luxembourg City, Lara's world is turned upside down. While trying to prove his innocence, she begins to have doubts about the man she loves.
"Péitruss" will be in cinemas in Luxembourg from next Wednesday 23 October 2019.