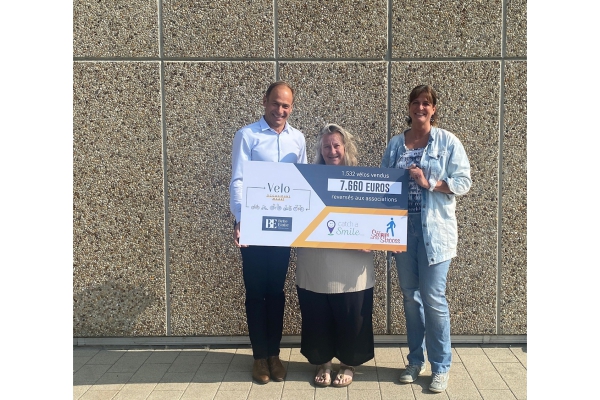 Manu Konsbruck (Belle Etoile) handing over the check to Fabienne Dimmer (Catch a smile) and Alexandra Oxacelay (Stëmm vun der Strooss); Credit: Belle Etoile
From Friday 4 to Saturday 12 March 2022, the Belle Etoile shopping centre held its traditional second-hand bicycle market.
As every year, this action has been a huge success: this year a total of 1,532 bicycles found a new owner. Thanks to the €5 retained for each bike sold, the total amount of €7,660 was given to the two non-profit associations "Catch a smile" and "Stëmm vun der Strooss".
A 125 unsold bicycles were also offered by their owners to the benefit of the Equivelo association.