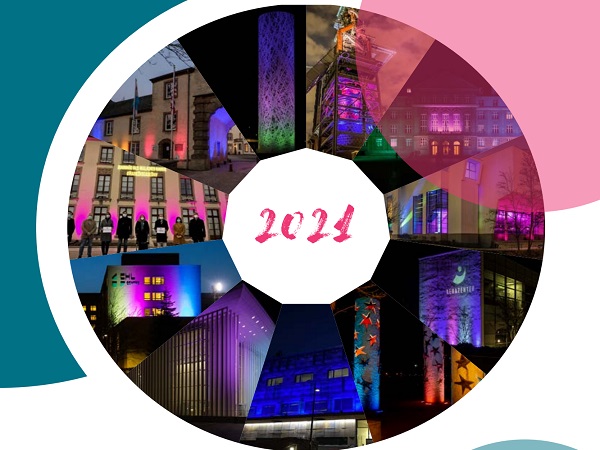 Credit: ALAN
ALAN - Maladies Rares Luxembourg, a local non-profit organisation which supports people affected by rare diseases, recently published its activity report for 2021.
In 2021, ALAN supported 562 patients and families affected by a rare disease in Luxembourg, representing 241 different diseases.
The activity report showed that the number of psycho-social consultations carried out by the ALAN team increased in 2021 by 40% compared to the previous year. In addition to its consultation services and adapted recreational and sports activities, the non-profit has invested heavily in awareness-raising activities, in the national plan for rare diseases and in mobilisation, in order to meet the needs of the people concerned and to make their voices heard.
Diseases that affect less than five in 10,000 people are called rare diseases. In Luxembourg, about 30,000 people are afted by these diseases, which are often genetic, chronic, progressive and, in the majority of cases, incurable.
For the past 24 years, ALAN has been committed to supporting these individuals and families to meet the challenges caused by the disease. The non-profit's consultation service provides information and offers psychological follow-up as well as administrative and social support to inform, guide and assist those concerned in several areas, including access to healthcare, administrative procedures, social rights, education, work, family life and social inclusion.
In 2021, ALAN supported 562 patients and family members, a third of whom were children and adolescents. This number represents a 40% increase over the previous year. At the same time, the number of consultations offered by ALAN's multidisciplinary team also increased by one-third compared to 2020. According to ALAN, this increase reflects a better knowledge of the "Infoline Maladies Rares Luxembourg" helpline and the proper functioning of the orientation and coordination unit that ALAN co-manages with medical experts from the Centre Hospitalier de Luxembourg (CHL).
These missions represent only two of the many concrete benefits of the national rare diseases plan for the people concerned. Another major objective of this plan achieved in 2021 was the publication of the first "Luxembourg Orientation Guide for People living with a Rare Disease" (Guide d'Orientation Luxembourgeois pour les Personnes vivant avec une Maladie Rare). This guide tells the people and families concerned about the services and assistance available in different areas and guides them through the process.
The past year has also seen an intensification of ALAN's advocacy and national alliance work. The organisation has multiplied advocacy actions at the national and international level through multiple exchanges with the authorities, for example in the context of the COVID-19 pandemic and Luxembourg's support for the adoption, on 16 December 2021, 2021, of the very first United Nations resolution "Addressing the challenges of persons living with a rare disease and their families".
ALAN also launched two major awareness campaigns in 2021: "Light It Up" on the occasion of the international Rare Disease Day and "Héros invisible" (invisible hero), a campaign aimed at deconstructing prejudices and raising awareness of rare and invisible diseases.
Moreover, the ALAN recreational activities service continued to organise adapted recreational and sports activities for its members affected by a rare disease, in order to break their isolation and promote their wellbeing, confidence and self-esteem. In 2021, ALAN launched three new recreational activities: the "Ferme pédagogique" (educational farm) workshops in collaboration with the Bricher Päerdsstall, the "Ateliers Chiens" (dog workshops) in collaboration with ASA asbl (Amicale vun der Schoul fir Assistenzhonn), and the "Walk 'n Talk", monthly walks accessible to people with reduced mobility. In addition, for years, the organisation has been offering relaxation and aquatic activities at the Rehazenter as well as discovery days dedicated to equestrian therapy in collaboration with the ATE (Association Thérapie Equestre).
ALAN presented its 2021 activity report at its ordinary general meeting, which took place on 28 April 2022 in Mamer. During this meeting, two new members were admitted to the Board of Directors of ALAN: the organisation ALAEC (Association Luxembourgeoise d'Aide aux Enfants Cardiaques), represented by Michel Colin, and Anne Thoma, M.Sc., a chemist who lives with a rare disease and has been involved for years in raising awareness. The Board of Directors and the team thanked the artist Snejana Granatkina, who resigned as a member of the Board, for her long-term commitment and the realisation of many successful collaborative projects.