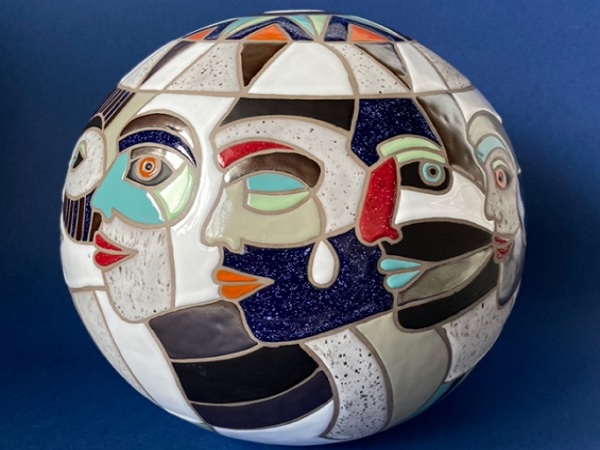 Art-Management, a Luxembourg art consulting company, has announced that it is organising a charity art exhibition, entitled "Home", next month at Foundry in Luxembourg-Hollerich.
Home is a project based on contemporary art, which aims to help humanitarian associations present in Luxembourg, namely the Red Cross and Mir wëllen iech ons Heemecht weisen asbl. It aims to highlight Project Alin (language inclusion workshop) of the Luxembourg Red Cross, to which 10% of artwork sales will go.
The idea behind this exhibition came from a mix of art lovers, a social aspect but also the consequences of the COVID-19 pandemic. The organisers stressed that culture must remain essential and an escape for everyone.
This contemporary art exhibition brings together artists from different backgrounds and cultures. All the artworks can be viewed on the website or in person every Saturday at Foundry, in line with the COVID-19 regulations.
Concept
Luxembourg is home to thousands of foreigners. It is not always easy to start a new life in a different culture and environment. Sometimes mental adjustment takes more time and effort than physical adaptation. To "go home" may mean one or different places for one person or nothing at all for others. Is it the exact destination or simply the imaginary place where we feel protected, safe, loved or at least not assaulted? This notion has become even stronger due to the pandemic. Through their artworks, the following artists will try to make spectators travel and reflect upon this.
Artists: Rene Roeser (Luxembourg); Olga Oswald-Shorokhova (Russia / Luxembourg); Benoît Kunsch (Luxembourg); Jaeyun Moon (Korea / Germany); Eliane Graal (Russia / Luxembourg); Salam Noah (Iraq / France); Danay Haile (Eritrea); Neha S C (India / UK / Luxembourg); Egberdien Van Der Torre (Netherlands / Luxembourg); Menny Olinger (Luxembourg); Andrés Bar (Argentina); Hermine Jouan (France); Lea Schroeder (Luxembourg); Ott Neuens (Luxembourg); Christiane Bley (Luxembourg); Silvia Karamfilova (Bulgaria / France); Isabelle Federkell (Germany); Yves Géraud (France / Luxembourg).
Organisators and Curators: Oksana Polyanska; Claudia Bargagli Petrucci; Nadina Faljic.
The opening of Home will take place on Friday 4 June 2021. The exhibition will then be open to the public every Saturday in June from 10:00 to 20:00.