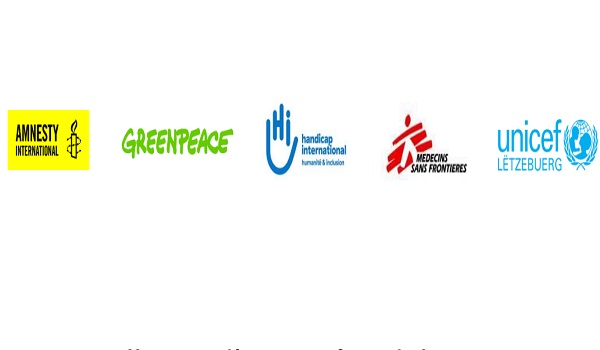 Five Luxembourgish non-governmental organisations (NGOs) have called for public vigilance in light of recent charity collection scams.
Handicap International, Amnesty International, UNICEF Luxembourg, Greenpeace and Médecins Sans Frontières (MSF) have denounced fraudulent charity collections carried out in their names. In addition to deceiving the Luxembourgish public, the perpetrators of these acts deprive organisations of donations to finance their projects.
This warning comes after the theft of money from the home of a Luxembourg City resident by two individuals claiming to be employees of a charity.
The five aforementioned NGOs assured that their teams go door-to-door under the strictest health rules. In addition, donor recruiters never collect cash donations.
These NGOs are working together to promote contact with the population, in particular by sharing their schedules to ensure that they do not solicit the same localities at the same time. Their objective is to present their association, their projects and values ​​and to offer those interested the opportunity to sign up for much-needed regular support.
The NGOs recalled the following tips to avoid falling victim to charity collection scams:
- check that the person has identification provided by the collecting organisation and clothing bearing the organisation's logo
- collectors never go inside someone's house and they respect barrier gestures
- it is preferable to use a tablet donation form with verifiable bank details
- if in doubt, contact the relevant association or check its website. Some associations contact the municipalities in advance of their visit; the public can also check with their municipality in case of doubt
- in the event of fraud, immediately inform the nearest police services and the NGO whose identity has been falsely used.