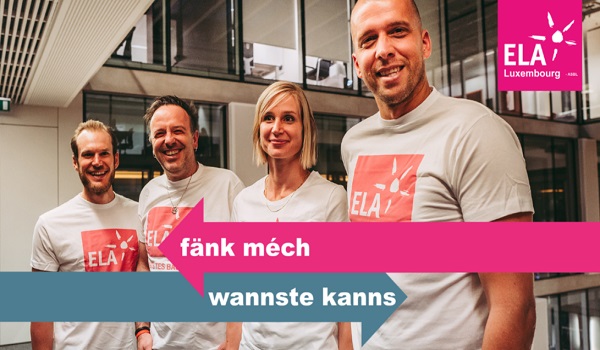 ELA Luxembourg, an association supporting children with leukodystrophy, has announced the launch of its new app as part of a fundraising campaign.
Created by Jean-Paul Friedrich in 2006 and recognised as a public utility by Grand-Ducal decree in 2010, ELA Luxembourg continues to fight against this group of rare, neurodegenerative diseases, which tend to affect the nerves and gradually paralyse the vital organs of people with life-threatening conditions.
It is thanks to donations that the association is able to fulfill its missions, which include the funding of medical research programmes. Starting a clinical trial means that they are beyond basic research and at the dawn of the first treatments; this is the goal ELA have set for 2020.
Now, ELA has launched its app, which can be downloaded for free on all smartphones (iOS and Android). The principle is simple: take as many steps as possible for children with leukodystrophy, give them hope and above all show them that they are not alone in facing this disease. The app also allows participants to share their solidarity commitment on social networks with family and friends.
From now until 10 June 2020, the public can download the "Mets Tes Baskets" ("Put your trainers on") app on iOS and Android. They can then enter the code 0525 and join the challenge "Do deng Turnschlappen un!". The goal is to complete a total of 100,000 steps for children with leukodystrophy, with €10 going towards funding one clinical trial. Participants can walk, run, dance or just move in anyway to make the step counter go up. By completing challenges set by patrons and sponsors, participants can also win autographed t-shirts and caps.
Since the fundraising operations ELA had planned for this year in order to finance a clinical trial have been interrupted by the COVID-19 pandemic, the association devoled the app as an alternative to achieve its goals.
For further details, see http://ela-asso.lu/mets-tes-baskets-app/.