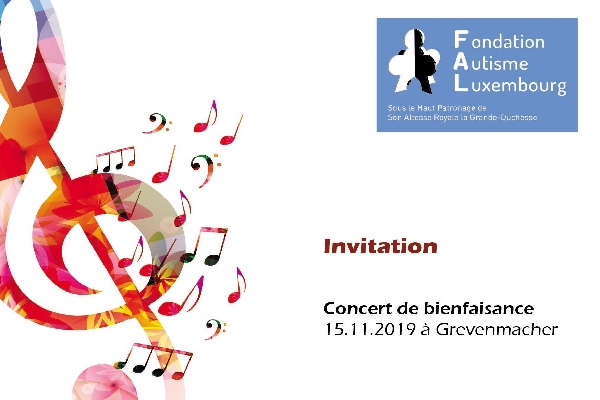 Fondation Autisme Luxembourg (FAL) has announced a benefit concert with music from the Luxembourg Military Band's Big Band, taking place on Friday 15 November 2019 at 20:00 at the Grevenmacher cultural and sports centre (Place du Marché aux Bestiaux, L-6731 Grevenmacher).
Everyone is welcome to attend this concert by Big Band, under the direction of Adjutant Raoul Christophe. All proceeds will go towards supporting the FAL.
The entrance fee is €10 per person to be paid to the bank account BCEELULL / LU82 0019 1300 0445 5000, mentioning "BIG BAND fir d'FAL" before 10 November 2019. Attendees should also send an e-mail confirming their place to communications@fal.lu. The number of places is limited.
Doors open at 19:30. Free seating.