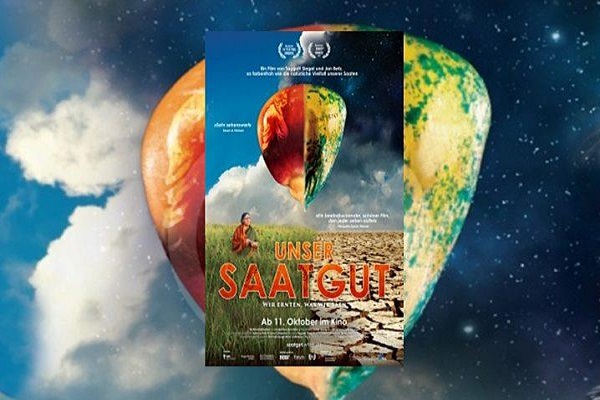 The Aide à l'Enfance de l'Inde et du Népal (AEIN) association in Luxembourg will be screening the documentary film "SEED: The Untold Story" this Friday 21 June 2019 from 18:30 to 22:30 at the premises of natur&ëmwelt (5 Route de Luxembourg, L-1899 Kockelscheuer).
Tagart Siegel and Jon Betz's documentary "SEED: The Untold Story" (Unser Saatgut - Wir ernten was wir säen) follows the lives of people across the globe who are protecting a 12,000 year-old food legacy. These activists, peasants and seed-keepers are committed to preserving the last 4% of the world's seed and thus tackling the biggest threat to seed variety: agricultural corporations looking to profit from GM crops and environmental toxins. Indeed, in the last century, 94 seed varieties have disappeared.
The film will be screened in English/Hindi/Spanish with German subtitles.

The event also includes a visit to the Project - 2000 m2 at the film venue. The project showcases the connections between our food habits, agricultural area and environmental protection all represented on one field and made more accessible.