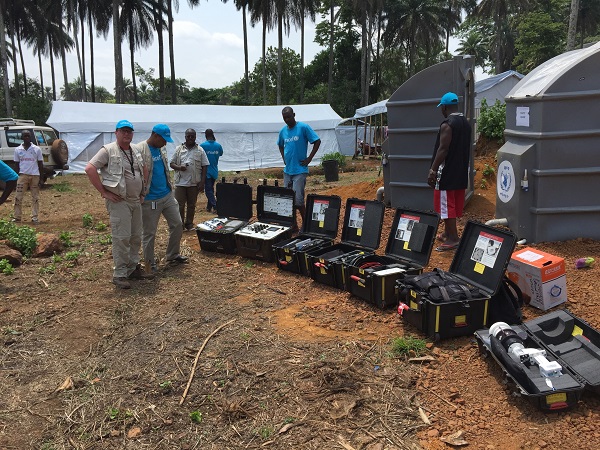 Credit: MAEE
Following the emergency appeal concerning the outbreak of the Ebola epidemic at the World Health Assembly in Geneva, the Luxembourg Development Cooperation will strengthen has confirmed that it is donating an additional €500,000 in humanitarian aid to tackle this crisis.
In addition to the Cooperation's regular financial aid of €500,000 per year, the Minister of Development Cooperation and Humanitarian Aid, Paulette Lenert, has decided to grant this additional financial aid as part of Luxembourg's long-standing commitment to global health and the achievement of Sustainable Development Goal 3 on health and well-being.
With this additional contribution, the Luxembourg Cooperation has also reiterated its commitment to universal health coverage, with particular emphasis on young women and vulnerable populations. This flagship goal brings together all the pillars of World Health Organisation (WHO) and is closely linked to health emergencies. The fight against health emergencies (including prevention and preparedness for emergencies), particularly in the context of the Ebola crisis, which currently affects mainly the Democratic Republic of the Congo, is considered a key element in strengthening fragile countries.