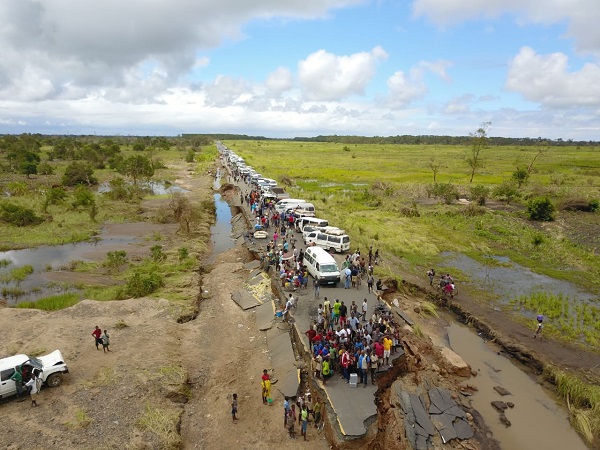 The Directorate for Development Cooperation and Humanitarian Action of Luxembourg's Ministry of Foreign and European Affairs has confirmed that it is donating an additional €250,000 in humanitarian aid towards disaster relief efforts following the devastation caused by Cyclones Idai and Kenneth in Mozambique.
The Minister of Development Cooperation and Humanitarian Aid, Paulette Lenert, has decided to grant this second financial aid to help restore the situation caused by Cyclones Idai and Kenneth, among the worst natural disasters to hit Southern Africa.
The money has been allocated following an emergency appeal from UNICEF to help restore the situation after Cyclones Idai and Kenneth in Mozambique. This contribution will be added to the emergency aid of €250,000 granted to the International Federation of Red Cross and Red Crescent Societies immediately after Hurricane Idai.
On the ground, this aid will enable UNICEF to strengthen its efforts towards water purification, as well as for the establishment of temporary learning and reception centres to help almost 38,000 children get back to normal daily life.
Together with Mozambique's Ministry of Health, UNICEF has also launched a vaccination campaign (for polio and measles) and a nutrition monitoring programme for more than 800,000 children in the region.
Previously, following an official request from the World Food Programme, Luxembourg sent five telecommunication experts from the intervention group responsible for humanitarian missions of the Grand-Ducal Fire and Rescue Corps (CGDIS) in the Beira region of Mozambique. Five emergency.lu terminals were also installed in the region affected by Cyclone Idai, two of which are still operational in Beira and Buzzi. A third system has been deployed in the Pemba area, affected by Cyclone Kenneth.