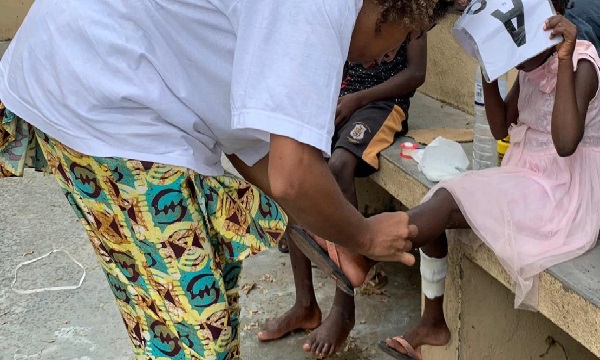 Credit: MSF
Médecins Sans Frontières (MSF) has launched a public appeal in Luxembourg for donations to help victims of Cyclone Idai.
In light of the powerful Cyclone Idai that recently struck the coasts of southeastern Africa (Mozambique, Malawi and Zimbabwe), MSF teams in these countries have mobilised and are doing everything possible to analyse the needs of the affected population and guarantee them the most urgent medical care. At present, MSF has estimated that at least 600,000 people are in urgent need of humanitarian assistance.
Worst hit has been the city of Beira (with a population of 500,000) and the surrounding area in Mozambique; 90% of the area around the city of Beira has been destroyed. In response, fifteen MSF specialists in this type of intervention have joined the hundreds of MSF workers already on site in Beira. Since 21 March 2019, MSF teams have begun conducting medical consultations in mobile clinics. They also support the emergency department of the Beira hospital which has welcomed more than 1,500 wounded or sick people. The teams are trying to re-establish two health centres to provide primary care and perform surgical procedures.
Currently, teams are working towards allowing access to care in the most affected areas, transporting medical and non-medical supplies by air, providing drinking water and food to the population and deploying more doctors, logisticians and emergency experts.
In Malawi, MSF has set up mobile clinics in several flood-affected areas, as well as water and sanitation activities. In Zimbabwe, MSF has sent an emergency response team to the mountainous areas of Manicaland Province, near the border with Mozambique, where floods have caused considerable destruction.
To continue to support these victims, MSF has appealed to the Luxembourg population to donate to the Emergency Fund - Mozambique that will be allocated primarily to the emergency in Mozambique to help the victims of Cyclone Idai. Donations should be made via bank transfer to the account Médecins sans Frontières: CCPLLULL IBAN LU75 1111 0000 4848 0000 (citing Fonds d'urgence - Mozambique).