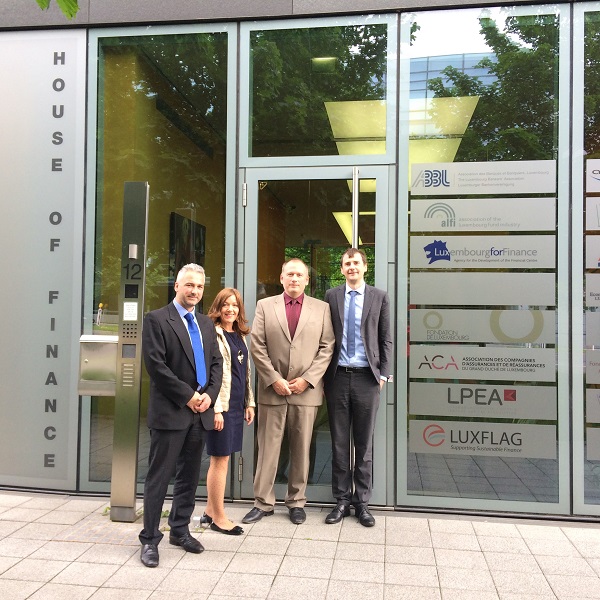 The Luxembourg – Slovenian Business Club (LSBC), in cooperation with FinnoLux and the support of Slovenian Embassy in Brussels, has announced the 1st presentation of Slovenian FinTech ecosystem where innovative and concrete solution will be revealed.
The event – Business Breakfast - will take place on Tuesday 25 October from 09:00, at the Hotel Le Royal (12 Boulevard Royal, Luxembourg), showing first-hand picture of the current Slovenian Fintech expertise and explore possible partnership opportunities for successful digital transition.
Luxembourg plays a role as a leading global hub for financial technology while Slovenia acts as a strong base of innovative and concrete solutions to drive innovation in the financial services industry.
The event will feature a panel discussion with prominent speakers from Luxembourg and Slovenia.
Slovenia's innovation, high IT literacy and a highly skilled workforce for Luxembourg
The LSBC promotes potential of ties in innovative IT between the two countries, mostly in fintech, spacetech, analytics, big data and cybersecurity. Those who met exciting tech from Slovenia saw how Slovenia is an excellent source of research and development, innovation and high IT literacy and a highly skilled workforce, as well as exit to the SEE market.
Luxembourg already as headquarters
As a proof of LSBC concept of Luxembourg being the right market for innovative ideas in financial industries, there is Bitstamp that moved its headquarters to Luxembourg where they will launch regulated services across the EU from. After establishing by Slovenians Nejc Kodric and Damijan Merlak two years ago, Bitstamp became the first fully EU-licensed and regulated bitcoin exchange in Europe and had chosen Luxembourg thanks to its strong infrastructure and the financial and security awareness.
"Meeting with the representatives of 4 Slovenian IT companies during ICT Spring was an exciting opportunity to get a first-hand picture of the current Slovenian tech expertise. Companies are well-equipped and highly keen to foster business in domains like Big Data, Fintech, Space and general IT services. A good cooperation can be developed with Luxembourg companies in these strategic fields. Furthermore, our country plays a role as an internationally trusted center and doorway to the global market. We are confident that potential partnerships can be explored in the near future with Slovenian companies", said François Thill, deputy director of e-commerce and information security in Luxembourg Ministry of the Economy
As space is limited, if you would like to attend the event please email: info@lsbc.lu