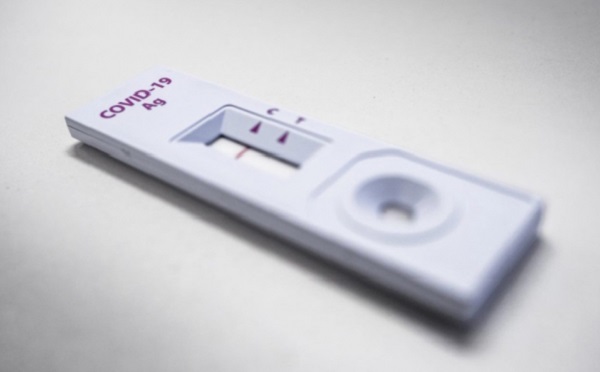 The Luxembourg Chamber of Commerce has announced that a second round of free rapid antigen tests are now available for businesses to collect from Luxexpo The Box in Luxembourg-Kirchberg.
As part of the fight against the COVID-19 pandemic and tightened restrictions impacting several sectors, the Luxembourg Government and the Chamber of Commerce are providing free COVID-19 rapid antigen tests to hospitality, events and fitness establishments. The distribution of these tests is being organised by the Chamber of Commerce, in collaboration with the Chamber of Skilled Trades and Crafts, Horesca asbl and the Luxembourg Trade Confederation (clc).
A first round of rapid antigen tests have been available since the end of December 2021. The second part of the distribution of such tests launched this week.
Concerned establishments will have received a letter allowing them to make an appointment via the QR code indicated and to subsequently collect the free test kits at the chosen time. Companies that were unable to collect their first kit last week will be able to collect all of the tests assigned to them.
The distribution teams will be present at Luxexpo The Box (north entrance) from Wednesday 5 to Friday 7 January 2022 from 07:00 to 20:00 and on Saturday 8 January 2022 from 08:00 to 12:00.
Those who have not received a letter are invited to send an email to covid19@houseofentrepreneurship.lu, indicating the name of the company as registered with the RCS with the RCS number, the address of the company's head office, the number of employees and proof that the company carries out an activity in the eligible sectors (eg photographs, business permit, etc.).